Careers
Bates Group is a leader in financial services litigation and arbitration support and consulting, internal and regulatory investigations, fraud investigations and forensics accounting, expert testimony, data and issue analysis for financial services attorneys and key decision makers. Our quantitative analysis and qualitative case strategy, advice, and expert testimony cover the full spectrum of investment activity. We work closely with our clients to examine the issues, markets, industries, regulatory and historical context, and other experts' work product to develop thoughtful, precise, and dispassionate analysis and testimony based on experience and judgment. Our independent expert consultation, in-depth financial analyses, and Reports have been tested and accepted in all dispute resolution forums for over 30 years, making us the gold standard of the industry.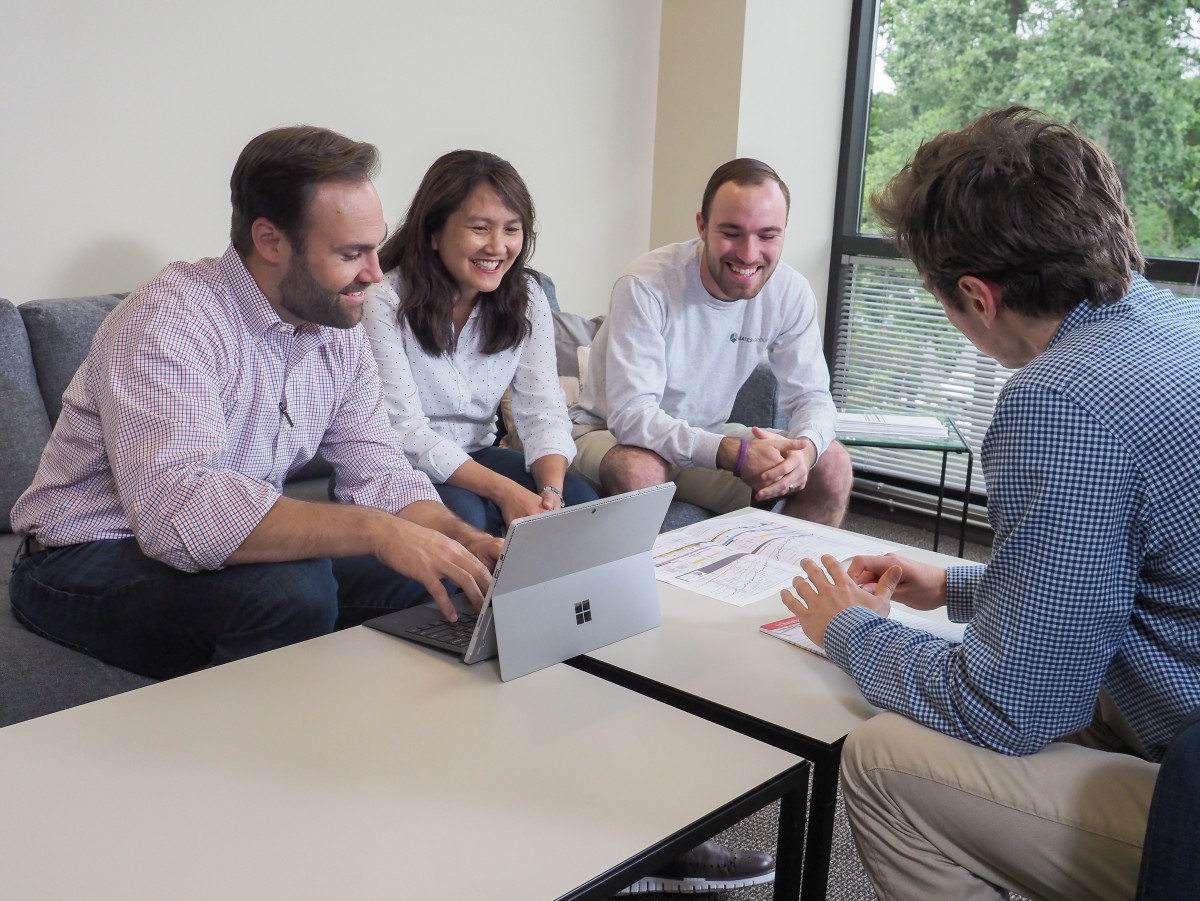 Why Join Bates Group?
If you are interested in working for a growing firm which offers an entrepreneurial business philosophy and includes room for thoughtful ideas and expression, then we are the place for you. Bates is a relaxed, casual-dress office with a hands-on collegial atmosphere where collaboration is encouraged. Bates employees enjoy one-on-one mentoring and professional development, as well as flexible scheduling and health club access.
Bates Group's mission, vision and core values provide clarity and describe what we strive toward as an organization.
Our Mission
"Through the firm's industry knowledge, financial expertise, and analytical capabilities, Bates provides an end-to-end solution that informs its client's decisions."
Our Vision
To the Bates Team, the firm is an "Employer of Choice" where people want to work, everyone owns their own job, and each employee has a stake in the firm's overall success. Bates has a culture of integrity and trust, where employees are aligned ("on the same page"), and where employees can continue to develop their skills and enjoy career growth. The Bates work environment is open-minded, continuously improving, flexible, and up for any and every challenge.
Our Core Values
Bates is connected to the client: The firm's relationships with its clients are critical to its future success. Employees constantly seek to be accessible, highly responsive, and focused on seeking solutions that delight clients.
Bates values its employees: People are the firm's most valuable asset. As such, all employees treat others as they themselves would like to be treated—with respect, professionalism, and trust. Bates wants its team to continue to grow and develop their professional skills and knowledge.
Bates is accountable as an organization: Bates employees take responsibility for their actions with the client and with each other. The firm and its employees do what they say they will do. Employees ask "what more can we do?"
Bates is principled: Bates fosters a company culture based on integrity, trust, and doing the right thing. The firm applies this value both internally with each other and externally with its clients.
Bates values its independence: The firm's independence as an organization allows it to be uncompromising in how it treats customers and employees.
Bates values leadership: Leadership in the marketplace is how Bates intends to position itself - not following its competitors. Leadership within the organization is also important, as the firm needs clear direction and focus in order to succeed.
Bates has fun: Bates celebrates successes and recognizes that having fun in the work environment builds camaraderie and morale.
Bates values a strong work ethic: Bates recognizes that it takes hard work to stay competitive in the marketplace and meet client needs consistently - especially during periods of significant need. Bates employees are proactive, responsive, and have a high sense of urgency in performing their daily work.
Bates provides quality services and products: Bates' reputation has been built on consistent delivery of quality services and work products. The firm recognizes that its future is built on the teamwork, quality, reliability, and accuracy of the services that are provided to its clients.
Join the Bates Team!
Please send your resume to jobs@batesgroup.com if you are interested in joining our rising force of analysts, experts and consultants.