Bates News,Events - 07-23-19
A. Christine Davis to Speak at PLI's Basics of Accounting for Lawyers 2019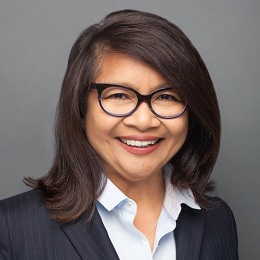 A. Christine Davis, Bates Group's Director of Forensic Accounting and Financial Crimes, is on the faculty of Practising Law Institute's CLE program "Basics of Accounting for Lawyers 2019," taking place July 23-24, 2019 in San Francisco. The two-day program reviews how some common accounting concepts may emerge in legal work, and what lawyers should consider when encountering them. Ms. Davis will be speaking on the "Accounting Fraud, Damages Calculation and Forensic Investigations" panel, providing insight from her professional experience on the following topics:
Financial Statements and other financial documentation in fraud and forensic investigations
Using financial statements and other financial documentation in calculating damages
Working with financial experts and factors to consider in financial expert selection
About A. Christine Davis
Based in Bates Group's San Francisco office, Ms. Davis has over 27 years of combined forensic accounting, audit, tax, dispute consulting and litigation support experience. In addition to being a Certified Public Accountant in California, New York and Oregon, and she is a Certified Valuation Analyst and holds the AICPA's Certified in Financial Forensics credential and Blockchain Fundamentals certificate. A published author and experienced public speaker, Ms. Davis is frequently retained as a consulting and testifying expert for complex commercial litigation and regulatory matters and as a forensic accountant for fraud or accounting investigations. In addition to her role as Director of Forensic Accounting and Financial Crimes, Ms. Davis supports the Securities Litigation practice as a financial, accounting or damages expert.
Attend live at PLI California in San Francisco or view the live webcast online. Attendees can earn one hour of Ethics CLE credit.