Bates News - 06-21-17
Meet Our Banking Experts
BATES GROUP IS PROUD TO ANNOUNCE OUR BANKING EXPERTS AND CONSULTANTS
Jim Embersit - Federal Reserve, Banking, Supervision, Risk Management, Regulatory
Jim Embersit is an independent consultant and recognized expert on financial markets and products, financial institution risk management, and U.S. and international supervisory standards and regulations of banking organizations, insurance companies and asset managers. With over 35 years of financial market, risk management and regulatory experience, Mr. Embersit advises both public and private sector clients and provides expert witness services on a wide range of financial product, market, asset management, risk management and regulatory topics.
Over a 20-year career with the Federal Reserve, Mr. Embersit established and managed regulatory and supervisory programs focusing on the capital requirements and risk management of banking organizations' capital markets, trading and derivatives activities; treasury functions; interest rate, market risk, and liquidity exposures; and investment portfolio and asset/liability management practices. He also led and served on a number of Basel working groups that developed the Basel III capital accord and liquidity requirements. Prior to joining the Federal Reserve in 1991, Mr. Embersit managed fixed income portfolios, equity, and real estate asset allocations. In the 1980s, he was the first risk manager at the Federal Home Loan Mortgage Corporation (Freddie Mac), and was a member of the development team that engineered the first collateralized mortgage obligations (CMO) issued in US financial markets.
Mr. Embersit is also a former Executive Director in the financial services risk management practice at Ernst & Young LLP, serving as a subject matter expert and advisor to global financial institution clients on the implementation of both U.S. and international regulatory reform initiatives including all aspects of the Dodd Frank Act (DFA), Federal Reserve CCAR and CLAR stress testing, Basel III capital and liquidity rules, and FSB and FSOC efforts on insurance and asset management regulation. As a Chartered Financial Analyst, he was an instructor of CFA certification test preparation courses for the Washington Society of CFA's and has been an adjunct Finance instructor at the University of Maryland. Full bio.
Susan Faulkner - Banking, Risk Management, Operations
Susan Faulkner is a Bates banking expert and CEO of Marquis Software Solutions, Inc. Ms. Faulkner has also served as a strategic advisor assisting companies evaluate, assess and launch innovative financial services business solutions, products and capabilities. Ms. Faulkner is a proven senior bank executive with 30 years of experience in the financial services industry and broad-based knowledge and expertise across finance, strategy, risk management, consumer and small business products, operations, sales and customer service.
During Ms. Faulkner's long tenure at Bank of America, she held many executive positions overseeing Enterprise Risk Management, Credit Risk Management, Consumer and Small Business Products, and Operations and Finance. Ms. Faulkner has also served on the board of the Consumer Bankers Association (past Chair) and is a past member of the Financial Services Roundtable. In 2008, the Charlotte Business Journal named her to its list of Top 25 Women in Business. Full bio.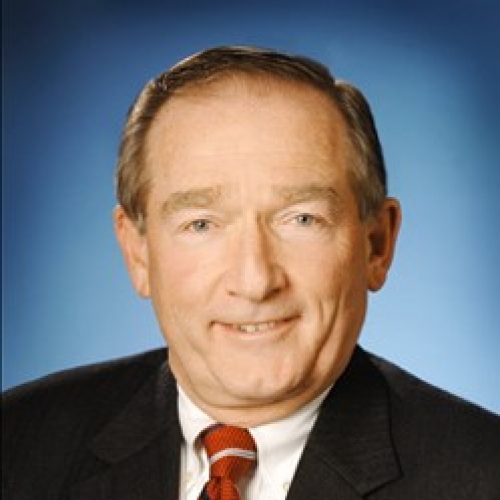 Martin Feuer - International Banking, Insurance, Regulatory, Compliance, Federal Reserve, AML
Martin Feuer is a Bates Group expert and a financial services executive with experience in international banking, insurance, regulatory and consulting. Prior to joining Bates, Mr. Feuer was regional head of financial crimes compliance for MUFG Union Bank, had senior roles as a consultant with Deloitte, regional chief compliance officer for Zurich Financial and Banca di Roma, USA, and was a senior examiner for the Federal Reserve Bank of New York. He has extensive knowledge in the field of ethics, risk, regulatory and governance, specifically in the financial crimes compliance space.
As an international banker, Mr. Feuer was a senior lender, managing correspondent banking relationships with banks in Germany, Austria and Eastern Europe, including USD payments and trade finance services. Mr. Feuer is a Certified Anti-Money Laundering Specialist and a frequent speaker at industry forums. He is also an adjunct professor teaching courses in ethics and social responsibility, international organizational behavior, and international finance at the undergraduate and graduate levels. Full bio.
C. Gene Kirby - Retail, Commercial and Online Banking, New Payment Space Technologies
Gene Kirby is a Bates Group expert and President of C. G. Kirby Partners, LLC, an independent management consulting firm focused on the financial services industry. He also serves as a Managing Partner of CE Solutions Group, a financial industry consulting firm focusing on new payment space technologies. Mr. Kirby has over 30 years of experience in the industry, having served in multiple roles across retail banking, commercial banking, marketing and executive management. Prior to forming his consulting firm, Mr. Kirby was President of NewAlliance Bank in New Haven, CT, and Corporate Executive Vice President of SunTrust Banks in Atlanta, GA, where he was responsible for retail and commercial lines of business, consumer product management, call center operations and corporate marketing. Prior to joining SunTrust, he served as the Senior Vice President of the Internet Development Group at Crestar Bank in Richmond, VA, where his team led the launch of Crestar's initial online banking platform, positioning them as the 6th bank in the US to go live with online banking capabilities.
Mr. Kirby also has extensive experience in the area of online banking and eCommerce strategies. He is a former Chairman of the Consumer Bankers Association, is active across the financial services industry and involved with multiple charitable and community organizations. Mr. Kirby currently serves on the Advisory Boards of Kiran Analytics and eCredable, LLC and also on the Board of Directors at BankSouth, a community bank headquartered in Greensboro GA. Full bio.
Please contact us by phone (503-670-7772) or email to discuss your expert needs. You may also visit Bates Group's Expert Search page to view our roster of over 100 financial industry experts covering 250 subject areas.