Events - 01-29-20
Meet and Hear from Bates AML Leaders at the 2020 SIFMA AML and Financial Crimes Conference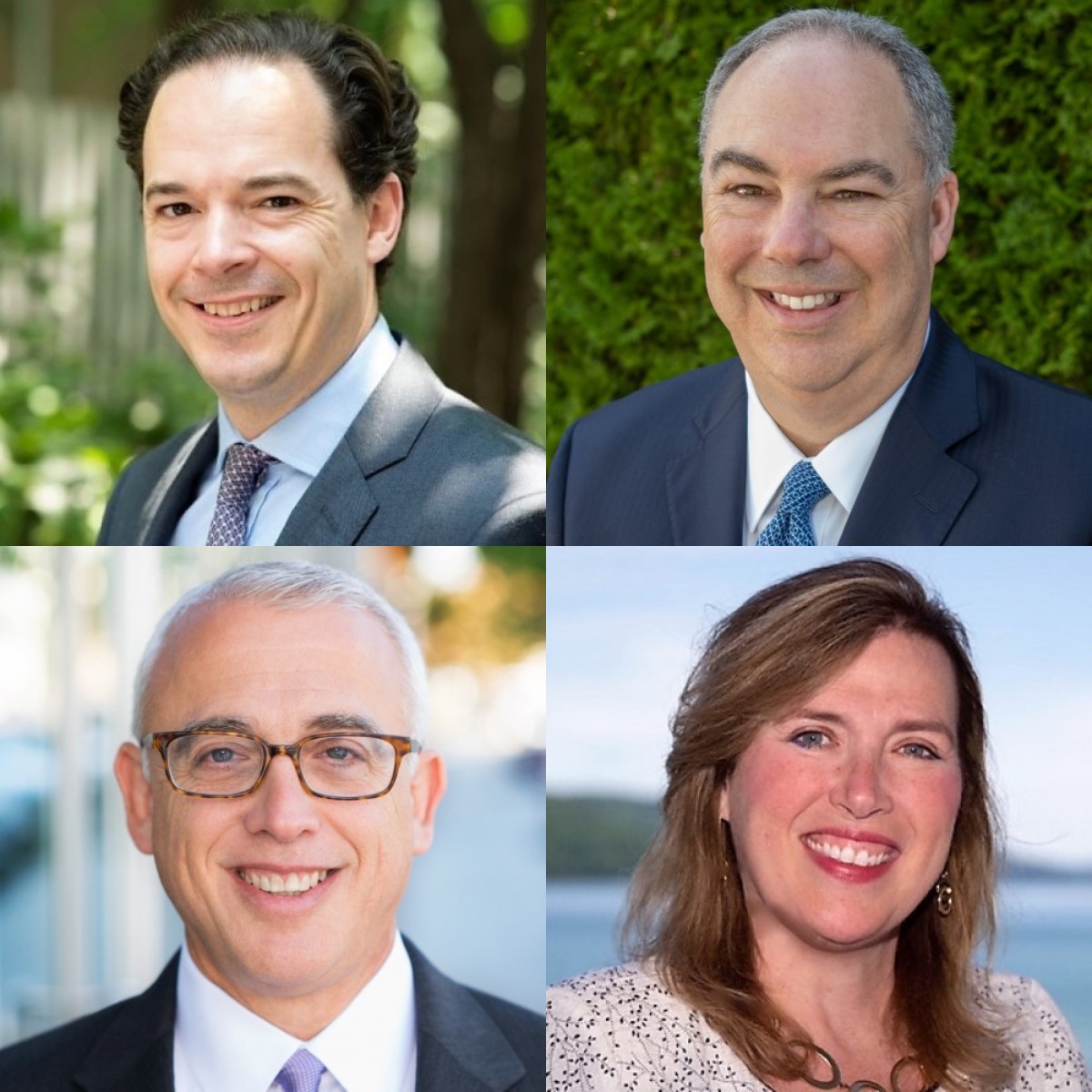 Bates AML and Financial Crimes Managing Director Edward Longridge (pictured, top left),will be a panelist at SIFMA's Anti-Money Laundering and Financial Crimes Conference, February 5-6, 2020 in New York City. Mr. Longridge will be speaking on the panel "Wherever You Go, There You Are: Money Laundering in an International Context," 12:55 - 1:55 p.m. Thursday, February 6th, alongside panelists Sterling Daines, Managing Director - Credit Suisse, Alan Ketley, Managing Director - MUFG Securities America Inc., and Betty Santangelo, Of Counsel - Schulte, Roth & Zabel LLP. The panel will be moderated by Alan Williamson, Director of Financial Crime Compliance - Barclays.
Bates Group is proud to be a returning sponsor and exhibitor at the 2020 AML and Financial Crimes Conference, which brings together leaders from the securities industry, regulatory agencies and law enforcement to discuss the latest developments and priorities in the AML and financial crime space. Throughout the two-day program, attendees will hear directly from the industry's regulators and network with policymakers and peer compliance professionals.
Visit Bates at booth #8 to meet Mr. Longridge and fellow Bates Group leaders Dennis Greenberg, Susan Harper and David Birnbaum (pictured, clockwise from top right), and to learn more about Bates AML and Financial Crimes solutions.
About Bates AML and Financial Crimes
Bates AML and Financial Crimes offers a valuable combination of industry and technical consulting expertise, providing the highest possible value to our clients in the areas of AML and financial crimes, fraud investigations, forensic accounting, data analysis and expert witness consulting. Our Financial Crimes team is led by recognized experts in AML, financial crimes, fraud and forensic accounting with extensive experience in the broker dealer, banks and investment adviser field. We provide tailored solutions and support that covers the following areas: AML/FC program redesign and implementation, AML/OFAC risk assessments, AML/FC program gap assessments and audits, KYC risk model design, AML systems tuning and optimization, AML systems integration, transaction monitoring look-back and ongoing investigations, fraud investigations, forensic accounting, AML/FC policies and procedures reviews, advisory services for AML/FC rule implementation, regulatory response support, and white collar crime testimony support.