Events | 05-16-22
Visit Bates at the 2022 FINRA Annual Conference, Booth #8, in person or virtually May 16-18, 2022. We're a Proud Sponsor.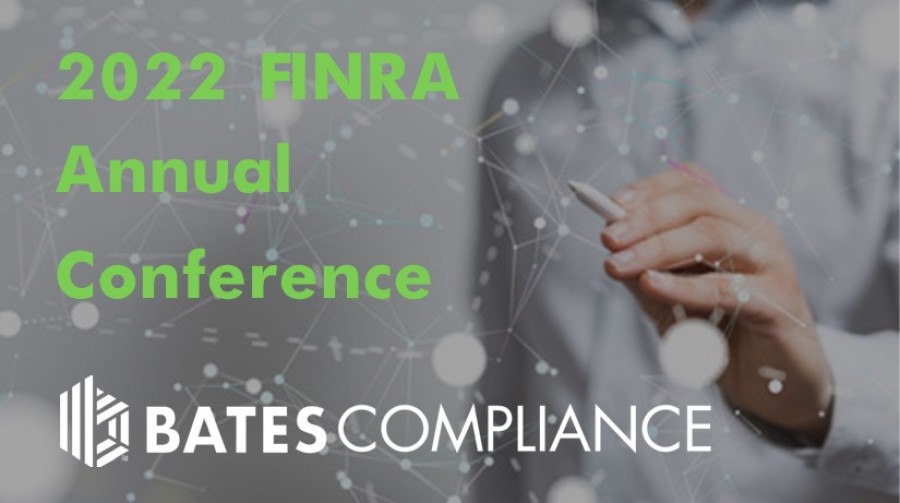 Bates Compliance is proud to return as a sponsor of the 2022 FINRA Annual Conference. Join us May 16th-18th, 2022, in Washington, D.C. to discuss the issues that matter most for the financial services industry and to exchange ideas on timely compliance and regulatory topics, including current trends in technology, cybersecurity, risk management and much more.
Talk with Bates Compliance leaders live at the conference, or connect with us virtually if you are not able to attend in person. We will be on hand at booth #8 to answer all your questions about our ongoing and project-based compliance solutions for BDs, RIAs and Hybrid firms. Hear about practical insights and best practices that can help you maintain a successful compliance program, enter our booth raffle, and pick up some great giveaways!