Bates News - 04-17-19
Bates Welcomes Our Newest Experts and Consultants
Bates is proud to introduce four new experts and consultants: Jennifer Bergenfeld, Pamela O'Neill, Matthew Sekerke and Phil Swatzell. Follow the links below to view their full bios, or visit our Expert Search page to view all Bates Experts.
Jennifer Bergenfeld, Esq.
Regulatory, Compliance, BD/RIA, Legal, Private Equity, Trusts, Fintech
Jennifer Bergenfeld is a Bates Group Expert with over 20 years' experience as a corporate and securities lawyer with a BD/IA transactional and regulatory focus. Prior to joining Bates, Ms. Bergenfeld was Chief Legal Officer for HSBC Funds and held positions at Emerging Managers Group Funds, AllianceBernstein, Exchange Traded Concepts ETFs and Morgan Stanley. She has managed FINRA/SEC exams, internal and external regulatory and government investigations, remediations, contract negotiations and corporate governance matters, including corporate grant management. A former adjunct professor of business law and ethics for NYU's Stern School of Business, Ms. Bergenfeld is a frequent speaker at industry conferences and executive training programs nationwide.
Pamela O'Neill
Compliance, Supervision & Controls, Branch Inspections, Regulatory, Training
Pamela O'Neill is a Bates Group supervision and compliance expert with over 35 years of financial services industry experience. Most recently, she was a National Supervision & Controls Executive with Merrill Lynch Global Wealth and Investment Management. Ms. O'Neill spent the first half of her career on the front business lines, directly supervising financial advisors, managers and staff. She also supervised the compliance side of large retail branch offices. Ms. O'Neill's Compliance experience includes positions at Smith Barney as a Divisional Compliance Officer and Merrill Lynch as a Director/Compliance Officer, where she conducted hundreds of operations and supervision branch exams throughout the country. Later, as a Director, she managed a team of branch examiners and compliance officers who provided guidance for the sales force and managers. Over the course of her career, Ms. O'Neill has managed the remediation of many high risk self-identified, regulatory and corporate audit issues. A frequent attendee at industry conferences and forums, she has also been invited to speak to senior business leaders on supervision and compliance matters.
Matthew Sekerke
Economist, OTC Derivatives, Mortgage-Backed Securities, Quantitative Analysis, Big Data
Matthew Sekerke is a Bates Group Expert with over fifteen years of financial services industry experience as a consultant, providing financial analysis and predictive modeling. He has earned degrees in Economics, Mathematics and Finance and is the author of Bayesian Risk Management: A Guide to Model Risk and Sequential Learning in Financial Markets (Wiley Finance, 2015), a critical essay on how financial time series models break down over time, and what can be done to monitor and manage the associated operational risks. Mr. Sekerke is a Fellow at the Johns Hopkins Institute for Applied Economics, Global Health, and the Study of Business Enterprise, a CFA charterholder, and a Certified Energy Risk Professional (ERP) and Financial Risk Manager (FRM).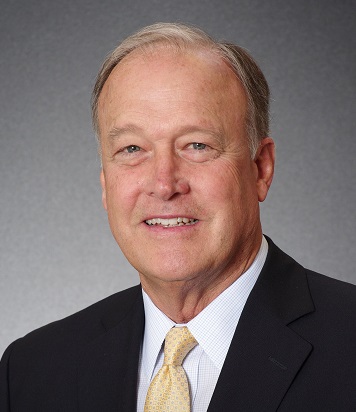 Phil Swatzell
Retail Sales Practice and Supervision, Suitability, Branch Management, Institutional Sales
Phil Swatzell is a Bates Group expert and consultant with over 35 years of experience in Branch Management, Operations and Controls; Branch Supervision and Sales Supervision; and Recruiting. Mr. Swatzell comes to Bates from CrossFirst Bank in Dallas, where he served as a Senior Advisor. Prior to joining CrossFirst, he was Managing Director and head of the Southwest Region for Credit Suisse Private Banking & Wealth Management. Over the course of 9 years, he recruited and hired advisors to build a profitable business in the Dallas area. Mr. Swatzell began his career with Salomon Brothers in Dallas, where he spent 10 years before moving to their Chicago office. He has experience in retail securities and wealth management for high net worth individuals, families and small institutional clients. Mr. Swatzell received his B.A. in Finance from Texas Tech University and has held Series 4, 7, 24 and 63 Licenses.