Bates News | 02-17-22
Meet Our Consulting and Testifying Experts

Brooke J. Billick
Compliance, Investment Advisory
Brooke Billick is a Consulting Expert for Bates Group with more than 40 years of experience in the Financial Services Industry. His business areas of expertise include mutual funds, asset management, and broker-dealer activities in retail and institutional channels, as well as board governance. Prior to joining Bates, he spent 16 years with Artisan Partners Limited Partnership and Artisan Partners Funds as Chief Compliance Officer and Associate Counsel, responsible for developing, administering, and evaluating the effectiveness of written compliance programs and controls covering all operational areas.
Before Artisan Partners, Mr. Billick was a senior executive officer with M&I Marshall & Ilsley Bank's trust and investment management operations, and he began his career in private practice, specializing in corporate and securities law serving securities brokerage firms, registered representatives, investment advisers, and public and privately held companies. He has significant examination and liaison experience with various regulatory bodies including the SEC, FINRA, OCC, Federal Reserve, DOL, and others. Over the past 16 years, Mr. Billick has served on key CCO committees with the Investment Company Institute and has presented at numerous ICI and industry conferences.

Jennifer Cunningham, CAMS, Managing Director
Broker-Dealer Supervision & Compliance, Suitability
Now Available as a Testifying Expert
Jennifer Cunningham is based in Edgewater, NJ, and is a Managing Director – CAMS for the Regulatory and Internal Investigations team at Bates Group, where she is responsible for working on regulatory and compliance projectsand supporting client case and project needs. She is a seasoned financial services professional with an extensive 20-plus years of experience working at large broker-dealer firms, such as Merrill Lynch and UBS in New York City.
Since Joining Bates in 2020, Ms. Cunningham has served as a Consulting Expert in matters involving broker-dealer compliance and supervision and is available as a Testifying Expert for related Securities Litigation and Compliance matters.
Some key areas of her expertise include broker-dealer front office management, compliance, supervision, operations, human resources, and customer communications. Ms. Cunningham's former daily interactions with financial advisors and customers provide Bates Group clients with a unique perspective across a wide array of topics.

Bradley S. Goldfarb, CIMA
Suitability, Asset Allocation, Risk Assessment
Bradley "Brad" Goldfarb is a Bates Testifying Expert who started his career as a financial advisor in New York State. A pioneer in developing a fee-based practice, he began using professional money managers in 1989 and in 1996 earned the coveted Certified Investment Management Analyst (CIMA) designation through the Investments & Wealth Institute (previously IMCA).
Throughout his career, Mr. Goldfarb worked at some of the most respected Wall Street firms and appeared numerous times on radio and television discussing the merits of professional money management on a fee basis. Mr. Goldfarb holds a U.S. Trademark for his investment management process, Multidimensional Asset Planning (MAP), and in 2018 he completed the necessary coursework to be a non-public arbitrator for FINRA. As a published author, his book, "You're Kidding, Right?" (based on behavioral finance and why investors lose money by relying on emotional decisions) was awarded a Bronze Medal by the Readers' Favorite International Book Award Contest in the Non-Fiction, Retirement category.

Paul Nelson
Corporate Governance, Trusts, AML, Banking and Nonbank Financial Services Providers Regulation, Legislation
Paul Nelson is a Consulting Expert at Bates Group with more than 45 years of involvement with the regulatory and legal compliance issues facing banks and nonbank financial services providers. His five years as a Senior Attorney and Acting Regional Counsel with the Comptroller of the Currency formed the basis of his education in the principles of bank regulation as practiced in the U.S. He has also served as a General Counsel of the U.S. House Banking Committee and as a registered lobbyist in private practice.
He has more than 10 years of experience with prominent consulting firms (PwC and the Promontory Group) serving trust companies and foreign bank clients. In addition to that experience, Mr. Nelson was Senior Vice President and Chief Compliance Officer for IBJ Whitehall Bank and Trust, a part of the Mizuho Group. For 11 years he was a Senior Vice President, Chief Compliance Officer, and Corporate Secretary of NewTower Trust in Bethesda, Maryland. Prior to Joining Bates, Mr. Nelson was a Director and Executive Officer with Reserve Trust Co. in Denver, Colorado. In his long history in financial services regulation, Paul has represented clients in courts, before both federal and state financial regulatory agencies, the U.S. Congress, the NASD (now FINRA), and arbitration panels.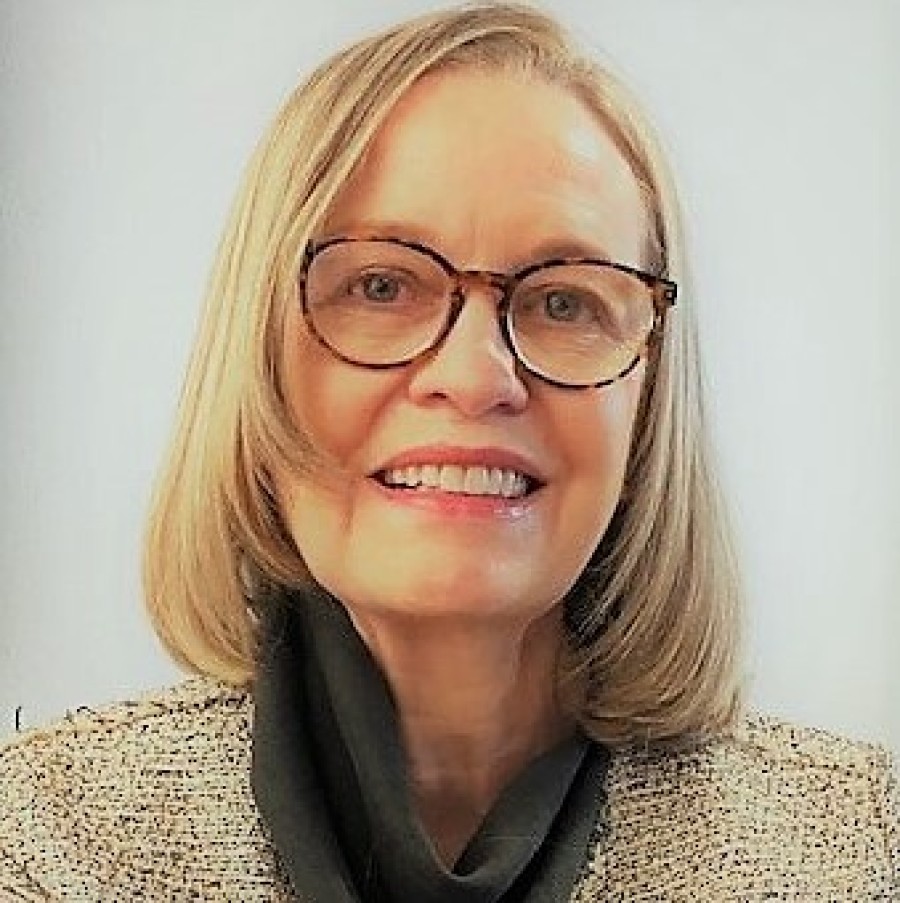 Laura Grillet-Aubert
Regulatory Exam Management, Investment Advisory, Fiduciary Compliance
Laura Grillet-Aubert is a Bates Consulting Expert with more than 30 years of experience in legal and compliance regulatory matters. Her career has included 6 years as a New York Stock Exchange Trial Counsel as well as Assistant General Counsel and Compliance Officer roles with top-tier bank holding companies/dual registrant financial entities.
Prior to joining Bates Group, Laura was an Executive Director and Compliance Officer with JPMorgan Chase. Her regulatory coverage experience includes positions at Citigroup and Goldman Sachs. She has served as Assistant General Counsel positions for PaineWebber (now UBS) covering regulatory investigations and inquiries, and she was Chairperson for the SIA (now SIFMA) Continuing Education Committee from 2006 to 2007.