Bates News - 12-12-16
Meet Our New Experts
BATES GROUP IS PROUD TO ANNOUNCE OUR NEW EXPERTS AND CONSULTANTS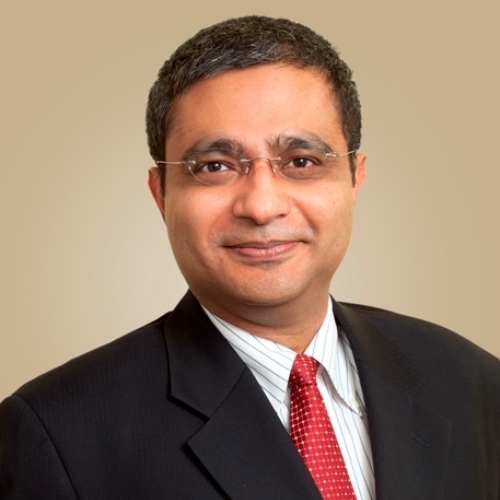 Rajeev Bhattacharya, Ph.D. - Finance, Class Actions & Damages, Antitrust
Rajeev Bhattacharya is a Bates Group expert with over two decades' experience in finance and economics. He has served on the full-time faculty of Georgetown University, Washington University in St. Louis and University of New South Wales. Professor Bhattacharya teaches finance, managerial economics, applied game theory, microeconomics and industrial organization and has published on trust, capital asset pricing model (CAPM), market efficiency and class actions, agency theory, price wars and pricing.
Professor Bhattacharya has been a testifying expert on a number of matters in finance, antitrust, class actions and damages. He has worked with leading national consulting firms and has experience as a consulting expert in financial economics and applied microeconomics, applying state-of-the-art methods and models to complex litigation matters. Click here for full bio.
Paul Carroll - Operational Controls, Supervisory Systems, Margin Lending Practices, Regulatory Reporting
Paul Carroll is a Bates Group expert with over 30 years of experience in the financial services industry. He is an expert in operational controls, processes and procedures including trade capture, settlement, custody and margin lending practices. Paul also specializes in the design and testing of intra-departmental data process flows, regulatory and house margin calculations and global portfolio regulatory reporting tools.
Paul served as a Vice President in Global Operations for Goldman Sachs Execution & Clearing and was a Limited Partner at Spear Leeds & Kellogg. He also served as a member of several regulatory sponsored committees, including as past President of SIFMA's Credit and Margin Society. Since 2011, Paul has been engaged in providing operational risk management review, process improvement enhancements and supervisory control system recommendations in support of regulated products. He also provides expert consulting and expert witness testimony on behalf of regulators, broker/dealers, attorneys and private parties. Click here for full bio.
C. Gene Kirby - Retail, Commercial & Online Banking, New Payment Space Technologies
Bates Group expert Gene Kirby is President of C. G. Kirby Partners, LLC, an independent management consulting firm focused on the financial services industry, and also serves as Managing Partner of CE Solutions Group, a financial industry consulting firm focusing on new payment space technologies. Gene possesses over 30 years of experience in the industry, having served in multiple roles across retail banking, commercial banking, marketing and executive management. Previously, Gene was Corporate Executive Vice President with SunTrust Banks in Atlanta, GA, after which he became President of NewAlliance Bank in New Haven, CT. He also has extensive experience in the area of online banking and eCommerce strategies. During his career with SunTrust, Gene was the Director of e-Business including Internet marketing, online product development and all website content. As Senior Vice President of the Internet Development Group at Crestar Bank in Richmond, VA, his team led the launch of Crestar's initial online banking platform, the 6th such platform in the United States.
Gene is a former Chairman of the Consumer Bankers Association, is active across the financial services industry and involved with multiple charitable and community organizations. He currently serves on the Advisory Boards of Kiran Analytics and eCredable, LLC and also on the Board of Directors of BankSouth, a community bank headquartered in Greensboro GA. Click here for full bio.
Alfred "Ted" Rauch - Institutional & Retail Sales, Branch & Regional Management, Supervision
Ted Rauch is an expert with Bates Group. After obtaining a B.A. from Cornell University and an M.B.A. from Wharton, Mr. Rauch began his long and varied securities career in 1965 in New York in the Investment Banking Division of Paine, Webber. There, he was on teams that brought McDonald's and Dunkin' Donuts public, and he was also instrumental in the completion of numerous M&A deals.
Ted moved through management positions at the Philadelphia office of White, Weld until the firm's acquisition by Merrill Lynch in 1978, after which he and a few associates opened an office for Wertheim, where he was a Managing Director in charge of all areas including institutional equity and retail sales, taxable fixed income, and municipal securities. He then continued his career in London with Wertheim affiliate Schroders, overseeing sales, research and trading, as well as serving on the board of directors.
After returning stateside and developing a large ultra high-net-worth retail and institutional equity practice with DLJ, he returned to management with PMG Capital as a Principal & Managing Director in charge of all research, sales and trading. Under his leadership, satellite offices were opened in New York, San Francisco and Chicago. Ted has spent the last several years managing a large ultra high-net-worth and smaller institutional sales practice at Merrill Lynch after leaving his position as Senior Institutional Equity Sales Vice President at Advest in 2006. Click here for full bio.