Bates News - 04-19-17
Meet Our New Experts
BATES GROUP IS PROUD TO ANNOUNCE OUR NEW EXPERTS AND CONSULTANTS
Douglas Woodcock - Institutional Sales, Trading & Research, Investment Banking, Corporate Finance, Risk Management, IPOs and FOs
Douglas Woodcock is a Bates Group Expert and Consultant who brings 36 years of experience in asset management, capital markets, investment banking and broker-dealer senior management to provide expert consulting and testimony on complex securities litigation and arbitration issues.
Prior to joining Bates, Mr. Woodcock was a senior executive at D. A. Davidson & Co., an 86-year-old full service broker-dealer with $50 billion in assets under management. From 2004 through 2016, he served as President of Equity Capital Markets and, upon his retirement in 2016, was the longest-serving member of the Davidson Companies Board of Directors as well as a senior member of the Executive Committee and Davidson Investment Advisors Board. While at D.A. Davidson, Mr. Woodcock was also actively involved in industry issues and policy through the Securities Industry and Financial Markets Association (SIFMA). He is based in Portland, OR. Full bio.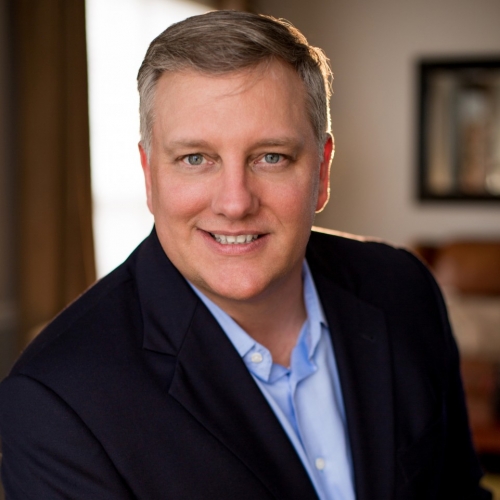 Mark Gaudian - Real Estate, Complex Lending, Banking, Loan Origination, Real Estate Valuations
Mark Gaudian is a Bates Group Expert and Consultant based in Arlington, VA with over 25 years of experience in loan origination and servicing, real estate valuations, regulatory compliance, portfolio operations, fraud investigations, and risk management. Mr. Gaudian is available through Bates Group to serve as an Expert and Consultant for complex lending, real estate and banking matters and is a Virginia Certified Mortgage Banker and a Certified Real Estate Appraiser.
Mr. Gaudian is a founding partner of Chartwell Risk Advisors, a professional services firm that focuses on assisting financial services firms with problem-solving and execution of key business initiatives. Previously, he held senior management positions with E*TRADE Financial and Chevy Chase Bank. During his tenure at E*TRADE, Mr. Gaudian helped build three loan origination channels and served as an expert advisor to the Executive Credit Committee of E*TRADE Bank. He was responsible for the creation and execution of a multi-billion-dollar portfolio transfer program, institutional loan put-back negotiations, and loan servicing and credit operations. Mr. Gaudian was the recipient of E*TRADE's Excellence in Leadership award.
While at Chevy Chase Bank, Mr. Gaudian built a new appraisal services division for the Bank's Real Estate Group, where he managed real estate appraisal processes & quality control programs and advised the firm on real estate markets, automated valuation models, appraisal compliance, and housing sector risk. Full bio.
Peter Bale - Real Estate Fraud Investigations and Compliance
Peter Bale is an Oregon-based Senior Certified Real Estate Investigator (SCREI), and a Consultant and Expert witness for Bates Group, where he uses his in-depth knowledge of regulatory statute and rule, combined with many years as a senior finance officer, to assist real estate and property management firms on compliance and other matters.
Having received his Fellowship of the Institute of Chartered Accountants in England and Wales (CPA) in 1976 in London, he served as senior head office accountant for the Consumer Buying Corporation of Zambia. He then returned to England, where he expanded his base of knowledge and skillsets as a Finance and Commercial Officer.
Prior to joining Bates Group, Mr. Bale spent five years as an Investigator/Auditor at the Oregon Real Estate Agency (OREA), where he conducted over 100 investigations into real estate fraud and compliance. In 2016, he was awarded the Association of Real Estate Licensing Law Officials (ARELLO) Investigator of the Year.
In addition to his work with Bates Group, Mr. Bale writes and presents trainings for real estate firms, property managers and investigators. Full bio.
Timothy Durno - Branch Management, Employment, Suitability, Supervision, Senior Investors
Bates Expert Timothy Durno, a 30-year financial services leader based in Martin County, FL, began his career in 1986 as an advisor for Paine Webber in their flagship Palm Beach Office. He has been in a management role for the last 16 years (with the successor firm, UBS) as both a Branch Manager in a number of markets and as a Regional Administrative Officer prior to his retirement in 2016. His years of experience give him the ability to successfully navigate through the industry on behalf of Branch Managers, Financial Advisors, shareholders and clients.
He is well versed and current on the issues facing advisors, firms and clients in today's market, including in the areas of employment and recruiting matters, investment suitability for clients (specifically senior investors), sales supervision and sales practice, wealth management and matters involving unauthorized trading, recruiting of advisors, and supervision, compliance and employment matters. Full bio.
Please contact us by phone (503-670-7772) or email to discuss your expert needs. You may also visit Bates Group's Expert Search page to view our roster of over 100 financial industry experts covering 250 subject areas.