Bates News - 01-26-18
Bates Welcomes New Experts and Consultants
Bates Group is proud to introduce our new experts and consultants: David Gibbons, Allen Margolius, Robert Morris, Daniel Perkins, Ricardo Ramos and Lloyd Wennlund. Follow the links below to view their full bios on our Expert Search page.
David Gibbons – Banking, Bank Regulation, Supervision and Enforcement, Compliance Risk Management
Bates Group expert and consultant David D. Gibbons is an accomplished financial services executive with over 40 years of experience as a former senior banking regulator (both policy and supervision), Chief Risk Officer, banking consultant (shadow regulator), and testifying expert. Prior to joining Bates, Mr. Gibbons served as Managing Director for Alvarez and Marsal's Financial Industry Advisory Services and Promontory Financial Group. As the Chief Risk Officer for HSBC Holdings for North America, he led the implementation of advanced risk management practices and programs. Before joining HSBC, Mr. Gibbons served in various senior-level positions for the Office of the Comptroller of the Currency (OCC) for over twenty-seven years. Mr. Gibbons has authored several articles on banking and risk management, and he is a past Chair of the Enterprise Risk Management Group of the American Bankers Association and the Chief Risk Officer Roundtable of the Risk Management Association.
Allen Margolius – Equities, Equity Research, and Investment Management
Allen Margolius is a Bates Group expert and consultant with broad knowledge of the investment management industry. He has a successful long-term track record in fundamental equity analysis, portfolio construction and management, institutional marketing and client service. Before joining Bates, Mr. Margolius was Senior Vice President of Research at Palisade Capital Management, where he invested in dynamic companies focusing on new product, strategy, acquisition, management or regulatory change. Prior to Palisade, Mr. Margolius served as the Managing Director of Equity Research at AG Asset Management and Director of Equity Research for Credit Suisse Asset Management, analyzing financial and competitive positions of venture capital distributions, recommended holding periods based on long-term outlooks and providing buy and sell recommendations to portfolio managers. Beyond investing, Mr. Margolius has also been involved in client service to various audiences including institutional consulting firms, pension boards, and large platforms.
Robert Morris, CAMS – BD/IA Compliance, AML, BSA
Robert Morris is an expert and consultant with Bates Group, where he uses his OFAC/BSA expertise as an Anti-Money Laundering Compliance Officer (AMLCO) to provide financial services consulting and testimony, primarily for broker-dealers. Mr. Morris has over 30 years of industry experience as a Regulatory Compliance Consultant and Project Manager, leading engagement teams in diverse financial institutions and providing BSA/AML, Global Economic Sanctions, Risk Management, Financial Crimes and Forensic Investigations subject matter expertise. Mr. Morris has developed basic compliance manuals, disclosures and written supervisory procedures for numerous digital currency or smart contract enterprises that operate within a blockchain protocol. He has consulted financial regulatory compliance programs at over a dozen financial institutions and has managed numerous compliance teams across the country. A Certified Anti-Money Laundering Specialist (CAMS), Mr. Morris has also served recently as a FINRA arbitrator.
Daniel Perkins – Life Underwriting, Reinsurance, and Claims
Bates Group consultant and expert Daniel Perkins has over 30 years of life underwriting experience at both the direct and reinsurance level. Mr. Perkins has testified in civil and arbitration matters, including before State Circuit, Superior and Supreme Courts, and in U.S. District Court. Mr. Perkins' work as an expert witness has included issues involving material misrepresentation (financial and medical), investor owned-policies, life mortality/expectancy, and reinsurance disputes. He has authored over 30 articles on a broad range of topics involving life insurance underwriting. Additionally, his background as an attorney allows him to blend together the two disciplines to produce analytical opinions that discuss life underwriting issues in a manner that is easily understood and within the legal framework to meet the needs of counsel and other professionals.
Ricardo Ramos – Fixed Income, Municipal Bonds, Asset Management, Corporate Governance
Ricardo N. Ramos is an expert and consultant with Bates Group specializing in capital markets, fixed income, investment management and corporate governance. Mr. Ramos began his career in the audit division of Arthur Andersen and Co. From there, he moved on to positions at Drexel Burnham, Lehman Brothers, Citibank, Oriental Finance Group, and Reliable Financial Services (a subsidiary of Wells Fargo), all in Puerto Rico. During his time as an Executive Vice President at FirstBank, he developed FirstBank's strategy to enter the retail and institutional broker dealer business. Additionally, he managed the bank's investment banking relationship with Goldman Sachs, the Puerto Rico government, and a retail product strategic alliance with UBS Paine Webber. From 2002 to 2015, Mr. Ramos was Managing Director of UBS in Puerto Rico, implementing fixed income investment strategies and policies in accordance with prospectus requirements. As a consultant, Mr. Ramos has testified in over twenty FINRA arbitrations and before the SEC.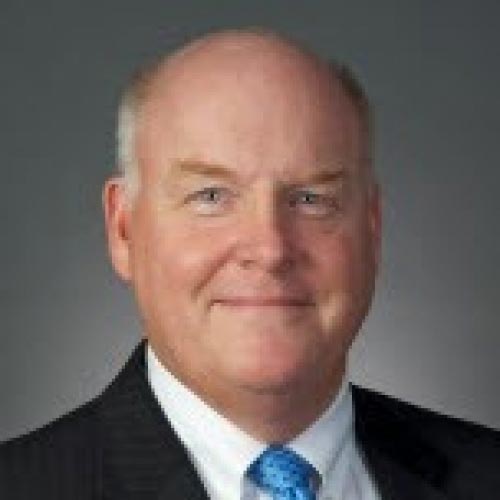 Lloyd Wennlund – Mutual Fund Sales, Products and Compliance, BD Supervision and Suitability, Asset and Wealth Management
Lloyd Wennlund is a Bates Group expert and consultant with over 31 years of experience in the Financial Services Industry. Prior to joining Bates Group, Mr. Wennlund spent almost 28 years with The Northern Trust Company where he was most recently Executive Vice President. For over 22 years, Mr. Wennlund was President of the $150 billion mutual fund complex, Northern/Northern Institutional Funds. While at Northern, he was also President/CEO of Northern Trust Securities (NTSI), a Full-Service Broker/Dealer serving Wealth Management and Institutional clients. Mr. Wennlund has significant experience working with various regulatory bodies including the SEC, FINRA, OCC, Federal Reserve, DOL and others. Over the past 13 years, he has been in key leadership roles as a member of the Investment Company Institute Board of Governors and Executive Committee. Mr. Wennlund has also served on the Private Client Services Committee, Private Client Steering Group and Advisory Board of SIFMA for many years.