Events | 06-02-21
Upcoming CLE Webinar June 16th - Current and Future Employment Issues: What to Expect Going Forward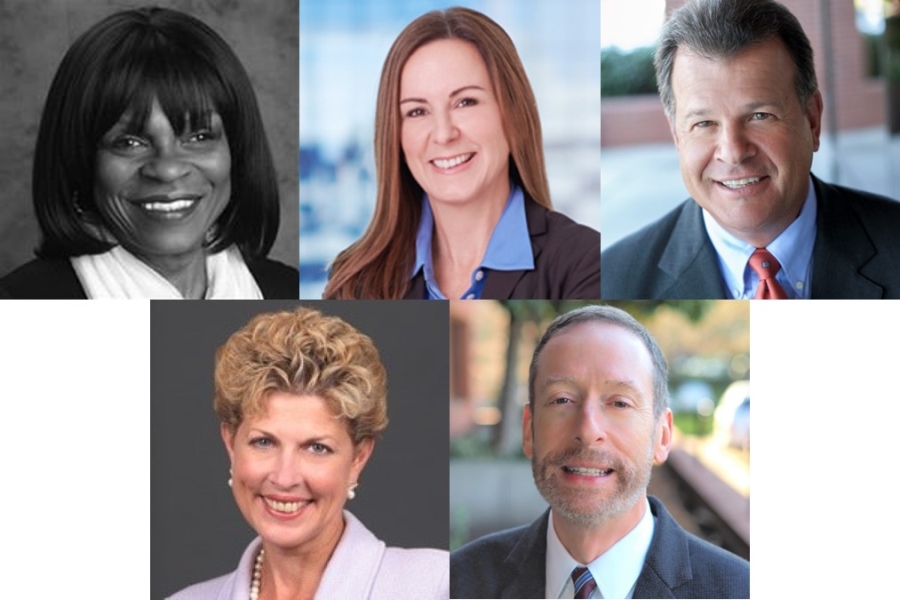 Join Bates Group for this new, complimentary 1-hour webinar examining the effects that remote working conditions during the pandemic had on supervisory activity, disciplinary actions and terminations — what we are seeing today and what to expect going forward. Panelists include industry leaders and experts who will share their insight on the developing issues impacting employers and employees in 2021.
Topics we will cover:
Workforce Reintegration Issues: What We Have Learned about Working Remotely and What to Expect Going Forward
Challenges of Managing a Remote or "Hybrid" Workplace: Supervision, Productivity, Team Dynamics
Misconduct and Other Issues to Watch Out For in a Remote/Hybrid Work Environment
Defending Post-Pandemic Employment Claims: FINRA Hearings with Remote Witnesses, Crafting and Defending U5 Language, Quantifying and Defending Damage Claims
Date: Wednesday, June 16, 2021
Time: 1 p.m. Eastern / 10 a.m. Pacific
Panelists: (pictured above, clockwise from top L)
CLE credit available for CA and MO, giving reciprocity credit to NJ and FL. NY accreditation available through the approved jurisdiction rule.