Bates Research - 08-08-19
Variable Annuities Regulatory Update: Will NY's Reg. 187 Victory Impact SEC, NAIC Proposals?

Last October, when considering the myriad federal and state authorities engaged in regulating variable annuities and rewriting standards, Bates retirement, insurance and annuity consultant Michael Lacek cautioned:
"it remains to be seen whether the requirements imposed by the [new] New York regulation will differ materially from the 'best interest' regulations currently under consideration by the SEC and the NAIC [National Association of Insurance Commissioners] … but, for now, companies should be looking to be in compliance with the actual New York rules coming on-line."
That pragmatic advice turned out to be warranted as the New York Supreme Court last week upheld the "Suitability and Best Interest in Life Insurance and Annuity Transactions" regulation (a/k/a Regulation 187) in the face of legal challenges brought by several associations and insurance agent groups. In this article we take a look at what the decision means, recent developments in both the SEC and NAIC efforts to rewrite standards, and we update you on the latest in the legal battle over commission trails for brokers selling variable annuities.
New York State Suitability and Best Interest Rule for Variable Insurance Brokers Survives Legal Challenge
As previously covered, Regulation 187 is the first state regulation to require insurers to establish policies and procedures so that broker-dealers would put the "best interest" of consumers ahead of their own when making any variable annuity and life insurance product recommendations. On July 31, 2019, the New York State Supreme Court issued a decision to uphold the constitutionality of the regulation. That was one day before the regulation, as applicable to variable annuity products, went into effect. (The effective date for life insurance products is February 1, 2020.) In a lengthy opinion that could possibly be appealed, the Court stated that the regulation "specifically seeks to prevent insurers and producers from recommending a product designed to maximize compensation to seller and one that may be otherwise properly disclosed and suitable, but not in the best interest of the consumer. As such, … [the regulation] was properly considered …and is not unconstitutional." (at p. 42)
"That means that broker-dealers licensed by New York State and selling variable annuity products must now comply with Regulation 187 requirements," said Bates insurance regulation consulting expert Sheila Murphy. "These include performing suitability reviews, disclosing compensation information (e.g. fee- or commission-based) and product information, as well as prohibiting a broker from representing that a recommendation is part of financial planning or investment advice without proper professional certifications.) The regulation also requires compliance with written procedures on transaction documentation, on preventing financial exploitation or abuse, on supervision and training, and other features on the sales or servicing of the annuity product."
Reportedly, reaction has been muted. The Life Insurance Council of New York Inc. said, "although we remain hopeful that its implementation will have a positive influence on the annuity market in this state, we don't yet know what effect it will have, especially when taking into consideration that it appears likely that many states and the SEC will be taking a different approach."
Other Approaches: the SEC and NAIC
In February, Bates reported that the SEC extended to March 15, 2019 the comment period for a proposal to change existing disclosure rules for variable annuity products. The proposed rule would allow issuers of variable products to fulfill compliance obligations by preparing and delivering a "reader-friendly" summary prospectus and layered disclosure. As previously discussed, the central features of the proposal were generally embraced by the financial community (most of the later comments were from private market participants), but were deemed insufficient, or in need of further clarification, by investor advocates (e.g. see comments by the AARP recommending, among other things, greater disclosure and standardization). Interestingly, commenters, perhaps anticipating the passage of Regulation Best Interest (Reg. BI) (adopted three months later) urged the SEC to ensure "collaboration with federal, FINRA, and State regulators for all types of securities products to avoid marketplace disruption and harm to consumers." (See, e.g. comments by the Association for Advanced Life Underwriting at p.2, and, more generally, concerns raised by the Financial Services Institute). The comment period is now closed. Though the SEC proposal is generally within the framework of Reg. BI, the details of how these two regulations may affect each other and the regulatory burdens they place on broker dealers is still playing out.
NAIC Keeps on Keeping on
The need to harmonize standards on variable annuities with SEC Regulation Best Interest and the New York regulations was the subtext of debate at the National Association of Insurance Commissioners (NAIC) conference last week. According to a summary of the August 3rd meeting, the Annuity Suitability Working Group discussed a framework for including a best interest standard of conduct in the revisions to its "Suitability in Annuity Transactions Model Regulation" with the goal being to complete the annuity sales model by December. But, there is reportedly still significant disagreement among the state regulators about "what best interest means," particularly in light of the effective New York regulation. For many participants, the New York regulation contains too many elements of the now-defunct Department of Labor fiduciary rule and is considered unacceptable. The chair of the Annuity Suitability Working Group, Jillian Froment, was quoted summing up the broader debate: "We set up the guardrails that 'best interest' is something more than suitability but it's less than fiduciary…We're trying to decide what is a best-interest standard and evaluate that against both suitability and fiduciary."
Movement in Ohio, Update on Commission Trail Suits
While regulators debate the finer points, the legal controversy over Ohio National Financial Services' ("Ohio National") strategic decision to pull out of the market for variable annuities and to stop paying trail commissions continues. As discussed previously, in September 2018, Ohio National announced that after a "comprehensive strategic review of [its] businesses, taking into account the continuously changing regulatory landscape, the sustained low interest rate environment, and the increasing cost of doing business …the company will no longer accept applications for annuities or new retirement plans, while continuing to service and support existing clients in both businesses."
Ohio National's attempt to replace the older contracts with new "servicing agreements" spurred several suits with all sides pressing for the courts to weigh in on the rights, duties, and liabilities of the parties. Those suits, including a class action, have recently survived legal challenges and are heading to trial. At the same time, last week, another broker dealer firm sued Ohio National alleging, similarly, that they are entitled to the trail commissions as deferred up-front commissions. Ohio National, in turn, has sued a number of parties to avoid arbitration before FINRA.
Conclusion
"For variable annuities brokers, the regulatory picture is complicated and uncertain. Compliance with the now effective New York regulation remains the most prudent course," says consultant MIchael Lacek. Given the uncertainty as to (i) the outcome of the NAIC debate on model rules, (ii) final rules from the SEC, (iii) changes in the market for variable annuity products, and (iv) legal outcomes in the dispute over trail commissions, Bates will keep following developments.
Bates Insurance Consultants and Experts
Sheila Murphy
Michael Lacek
Bates Group Insurance Practice Leader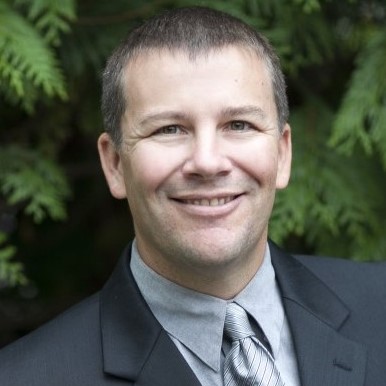 Greg Faucher