Recorded Programs
Bates Group on-demand webinars and CLE let you stay informed on your schedule. Sign up for our Events email list to be notified of upcoming Bates Group webinars.
CLE Webinar - Demystifying Cryptocurrency Law & Compliance
Recorded: January 12, 2022
Presented by: McDermott Will & Emery and Bates Group
The cryptocurrency legal and compliance landscape is constantly changing, and there's more scrutiny than ever before on the industry. Please join leading experts from McDermott Will & Emery and Bates Group for a discussion on the current virtual currency environment and what you need to know for your business in 2022.
Topics will include:
An overview of current cryptocurrency legislation
Point of View: the Financial Crimes Enforcement Network (FinCEN) and the Office of Foreign Assets Control (OFAC)
Enforcement updates
Speakers (pictured above, L-R):
Click here to view this program on demand
Webinar - Deconstructing the SEC's New Marketing (and Solicitor) Rule
Recorded: September 30, 2021
Presented by: Bates Compliance
Just prior to the new year, the SEC finalized significant changes to rules and forms governing advertising and cash solicitations under the Investment Advisers Act of 1940. On December 22, 2020, the Commission issued the new final rule, which replaces both the prior Advertising Rule and Cash Solicitation Rule with a single, broad, "modernized" marketing rule.
In this complimentary webinar, Bates Compliance leaders Linda Shirkey and Rhonda Davis (pictured) examine key provisions of the new marketing rule and simplify its complexities, address investment adviser concerns, and discuss practical ways to conform oversight, recordkeeping and disclosure requirements under the rule.
Click here to view this program on demand

CLE Webinar - Emerging Issues in Insurance Practice and Litigation
Recorded: Tuesday, August 3, 2021
Presented by: Bates Group
Topics we will cover:
Cyber Insurance and Risk Management
Vanishing Premium Litigation
Other Developments
Panelists: (pictured above, from L)
Click here to view this program on demand
CLE Webinar - Current and Future Employment Issues: What to Expect Going Forward
Recorded: Wednesday, June 16, 2021
Presented by: Bates Group
Join Bates Group for this new, complimentary 1-hour webinar examining the effects that remote working conditions during the pandemic had on supervisory activity, disciplinary actions and terminations — what we are seeing today and what to expect going forward. Panelists include industry leaders and experts who will share their insight on the developing issues impacting employers and employees in 2021.
Topics we will cover:
Workforce Reintegration Issues: What We Have Learned about Working Remotely and What to Expect Going Forward
Challenges of Managing a Remote or "Hybrid" Workplace: Supervision, Productivity, Team Dynamics
Misconduct and Other Issues to Watch Out For in a Remote/Hybrid Work Environment
Defending Post-Pandemic Employment Claims: FINRA Hearings with Remote Witnesses, Crafting and Defending U5 Language, Quantifying and Defending Damage Claims
Panelists: (pictured above, from L)
Click here to view this program on demand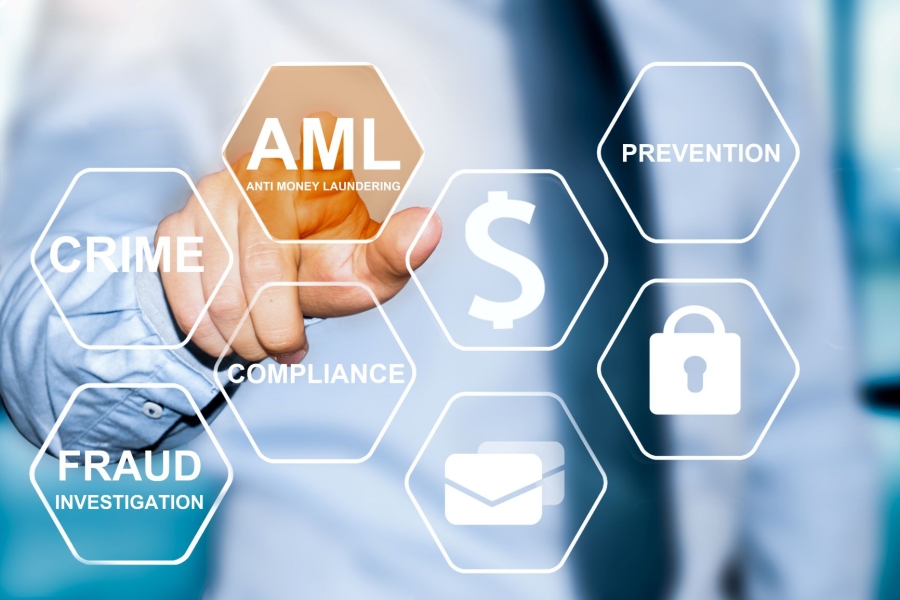 Webinar: Driving AML Program Success through AML Optimization and Data-Driven Compliance: What AML Practitioners Need to Know
Recorded: May 11, 2021
Presented by: Bates Group and Complidata
AML continues to be a top target of U.S regulators with millions of dollars in fines levied each year. Financial institutions and AML professionals are under increasing pressure to maximize the efficiencies of their organizations while addressing AML processes and procedures. Hear insights on managing these new realities at this one-hour webinar.
Topics covered:
AML Updates – U.S. Regulatory Priorities and the AMLA
Top AML Program Deficiencies and Pitfalls We Frequently See
Best Practices for Tuning Your AML Program – Why You Need to Adopt These Today
Data-Driven and AI Solutions to Achieve AML Operational and Regulatory Compliance
Speakers:
Watch the on-demand replay of this program
Getting Ahead of an SEC Examination
Recorded: April 22, 2021
Presented by Bates Compliance
It can be daunting for you and your firm to have to undergo an SEC examination. Join Bates Compliance to learn how to prepare and respond to the SEC during all four key examinations phases, when we cover:
What you can do now before getting the call from the SEC
Responding to the document request list
Preparing for the interviews – whether virtual or in-person – the do's and don'ts
Answering questions, responding to findings, and tracking the commitments after the exam
Speakers:
Linda A. Shirkey, Managing Director
Shelley Dragon, CSCP, Consultant
Watch the on-demand replay of this program
Developing Your 2021 Plan to Address the SEC's Top Compliance Findings
Recorded: January 28, 2021
Presented by Bates Compliance
The SEC Division of Examinations (formerly OCIE) issued a recent Risk Alert, along with remarks by Director Peter Driscoll, identifying common deficiencies from recent examinations related to the obligations on investment advisers required by the Advisers Act. These observations are packed with items that adviser firms could turn into a very lengthy checklist, but there is no need to get lost in the details. In this session, you will learn how to strategically and tactically manage and streamline this important compliance information, which the SEC will be scrutinizing in 2021.
On this program, we discuss:
Developing your compliance roadmap for the year
Setting implementation priorities and timeline
Engaging senior management in the process
Addressing any gaps
SEC Exam Priorities – What to expect
Watch the on-demand replay of this program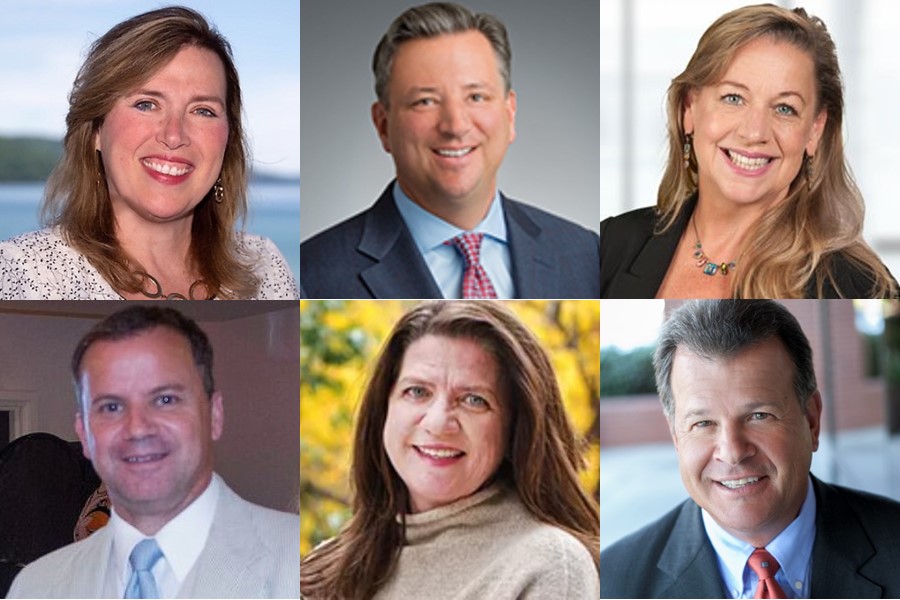 NYCLA CLE Webinar: "Who's Zoomin' Who?" Virtual FINRA Hearings, Mediations and Developments in the Real World
Recorded: Wednesday, December 02, 2020
Presented by NYCLA - Member: $35 | Non-member: $50
CLE - 2 NY Credits; 2 Skills; 2 NJ Credits: 2 General
The New York Country Lawyers Association's Securities & Exchange Committee presents distinguished CLE panel members sharing their tried and true insights and guidance on managing FINRA virtual hearings and mediations. Hear about current and future virtual FINRA hearing developments to prepare for 2021.
Panelists (pictured above, L-R from top):
Watch the on-demand replay of this program from NYCLA
Exploitation of Senior and Vulnerable Investors in the COVID-19 Era and Regulatory Responses
Recorded: Thursday, November 19, 2020
The COVID-19 pandemic has brought with it an increase in scams directed at seniors and other vulnerable investors. Regulators, as well as securities firms, have had to intensify their efforts to create and implement better protections for these investors. This panel will ask experts, state and federal regulators and counsel to address the latest developments in this area.
Panelists (pictured above, clockwise from top L):
Joseph Thomas, Director and Expert, Bates Group
Richard Szuch, Enforcement Division Chief, New Jersey Bureau of Securities
Amy Bard, Esq., Senior Issues Expert, Bates Group
Marin E Gibson, Managing Director and Associate General Counsel, SIFMA
Lawrence E. Fenster, Principal, Bressler, Amery & Ross, PC
Erin Linehan, Associate General Counsel, Compliance, Raymond James Financial Services, Inc.
Presented by ABA
Watch the on-demand replay of this program from ABA
REG BI - 120 Days On
Recorded: Wednesday, October 28, 2020
Duration: 45 Minutes
In 2019, the US SEC (Securities and Exchange Commission) passed the Regulation Best Interest (REG BI) rule that bound broker-dealers by law to put the best interest of their clients first.
Reg BI's implementation occurred on June 30, 2020 and 120 days on, Global Relay and Bates Compliance experts will assess the impact on the industry thus far.
Join our webinar to hear expert opinions from our panel of regulatory specialists:
Donald McElligott, VP Compliance, Global Relay
Hank Sanchez, Managing Director, Bates Compliance
Robert Lavigne, Managing Director, Bates Compliance
You will learn:
What has happened since REG BI came into effect
How it has impacted the technology side of business
Common concerns raised by the SEC
Watch the on-demand replay of this program (registration required).
SIFMA Webinar Series: Virtual Branch Office Compliance Visits
Recorded: October 5, 2020
Presented by: SIFMA and Bates Compliance
1.5 CLE credits available
In this complimentary CLE webinar, hear directly from compliance and risk leaders, including FINRA, on the latest updates concerning virtual branch office compliance visits during our webinar. Jill Ehret (Director, Bates Compliance) will appear on the panel, moderated by Paul Tyrrell (Partner, Sidley Austin), with opening remarks by Bates CEO Jennifer Stout. Topics include the status of virtual branch office inspection programs; rulemaking updates and FINRA Rule 3110 requirements for branch inspection programs; current remote branch office inspection challenges; and best practices when implementing a remote branch inspection program.
Featured Speakers:
Jennifer Stout - CEO, Bates Group LLC - Opening Remarks
Paul M. Tyrrell - Partner, Sidley Austin LLP - Moderator
Joseph J. Sheirer - Vice President, Member Supervision Examination Program, FINRA
Kevin Zambrowicz - Managing Director and Associate General Counsel, Office of General Counsel, SIFMA
Jill Ehret - Director, Bates Compliance - Bates Group LLC
Lou Moschetta - Senior Vice President and Deputy Director of Compliance, Wells Fargo Advisors
Joseph Neary - Chief Risk Officer, Cetera Financial Group
John O'Neill - Executive Vice President and Chief Compliance Officer, LPL Financial LLC
Watch the on-demand replay of this program
NOVEL CORONAVIRUS LEADS TO NOVEL COMPLIANCE CONCERNS: BRANCH AUDITS AND SELLING AWAY
Recorded: August 20, 2020
Presented by: IBDC
Lilian Morvay, Bates Group Expert and Founder/CEO of the Independent Broker Dealer Consortium (IBDC) presents this complimentary webinar. She is joined on the panel by Bates Compliance Director Jill Ehret, Bates Cybersecurity Expert Paul Horn (Founder/CEO, H2Cyber), moderator Dan Newman, Esq. (Partner, Nelson Mullins), Scott Sherman, Esq. (Partner, Nelson Mullins), and Melissa Tarentino (Vice President of Legal Affairs, Ladenburg Thalmann Financial Services).
Our panel of experts explore:
Performing FINRA Mandated Branch Supervision and Audit Responsibilities in a Virtual World;
Tips & Best Practices for Reviewing OBAs and Identifying Potential Selling Away Issues in the Midst of a Pandemic;
Legal: Recent Actions Involving Branch Audits, Supervision and Selling Away;
Incorporating Virtual Supervision Into Your Newly Established Reg BI Procedures;
Maintaining Cyber Vigilance in the World of Virtual Supervision and Audits.
CAPITAL MARKET UNCERTAINTY IN THE TIME OF COVID-19 AND THE POTENTIAL LEGAL AND REGULATORY IMPACT
Recorded: August 13, 2020 at 12:30 p.m. Eastern
Presented by: Bates Group
The first half of 2020 has been a very challenging time for the capital markets. With a global pandemic arising – the likes of which have not been seen in more than 100 years – U.S. economic activity has largely collapsed, and unemployment has risen to levels not seen since the Great Depression. Join us in this CLE Webinar as we look at 2020 in the context of past bear markets, whether a comparison to the 1918 influenza pandemic is relevant to today, and which sectors and industries have been hardest hit by the economic disruption. The webinar will also explore the impact of COVID-19 on potential capital market-related litigation and regulatory and enforcement areas to keep an eye on.

Program Speakers:
Jack McGuire, Managing Director/Deputy General Counsel, Director Of Litigation, Oppenheimer & Co. (Co-moderator)
Esther Cho, Shareholder and Chair of Executive Committee, Keesal, Young & Logan (Co-moderator)
Greg Kyle, Director and Expert, Bates Group
Watch the on-demand replay of this program
ANTI-MONEY LAUNDERING AND FRAUD RISKS IN THE AGE OF COVID-19
Recorded: July 30, 2020 at 12:00 p.m. Eastern (1 hr.)
Presented by: Bates Group and Orrick
The COVID-19 pandemic has created new compliance and regulatory risks for financial institutions. New avenues for money laundering have sprung up, presenting challenges for financial institutions facing pandemic-related resource constraints. Join Edward Longridge (Managing Director, Bates AML and Financial Crimes), Daniel Nathan, Jeanine McGuinness and Matthew Moses (Partners, Orrick Herrington & Sutcliffe LLP), and Bates AML Compliance Expert Gary Ferrari, for this CLE webinar which will examine how financial institutions can adapt their AML programs to the new financial environment and regulatory expectations.
Among other things, we will discuss:
Money laundering risks created by the current business environment
Regulatory pronouncements and expectations related to the pandemic
How financial institutions should assess the adequacy of their AML programs to operate effectively in this environment
How financial institutions should modify programs in light of the assessment
Watch the on-demand replay of this program
BATES COMPLIANCE ROUNDTABLE: ASSESSING, FINE-TUNING AND IMPROVING YOUR BUSINESS CONTINUITY PLAN
Recorded: July 15, 2020 at 12:00 p.m. Eastern (1 hr.)
Presented by: Bates Compliance
We invite you to join this roundtable discussion, featuring Bates Managing Directors Linda Shirkey and Hank Sanchez, along with Sandra Grannum, Partner, Faegre Drinker Biddle & Reath, LLP and Rob Guldner, CCO, Advisor Group RIA.
Our industry experts will address Business Continuity Plan (BCP) design and implementation, including the unanticipated issues, gaps, and shortcomings that companies may have endured, as a result of the COVID-19 pandemic.
We will also provide suggestions for certain precautionary measures that companies can consider, to improve their current BCP plans and help ensure the safety and health of their employees who return to in-office jobs, as well as, how to be best prepared for future significant business disruptions and a COVID resurgence.
Watch the on-demand replay of this program
REGULATORY EXAMS AND INVESTIGATIONS IN THE AGE OF COVID-19
Recorded: July 9, 2020 at 2:00 p.m. Eastern (1 hr.)
Presented by: Bates Group and Eversheds Sutherland
Please join Eversheds Sutherland attorneys Brian Rubin and Sarah Sallis and Alex Russell, Bates Group Managing Director, White Collar, Regulatory and Internal Investigations, for a webcast to discuss FINRA's process of exams and investigations and enforcement topics in the age of COVID-19. Specifically, speakers will cover:
Process of exams and investigations
Overview of the Eversheds Sutherland study on FINRA sanctions
Private placements including fraud regarding COVID-19 scams
Insider trading, including trading on information related to the pandemic
Leveraged and volatility-linked products including misrepresentations, omissions and suitability related to the economic impact of the pandemic
Variable annuities supervision and exchanges
Watch the on-demand replay of this program
BEST PRACTICES IN DEFENDING MARGIN-RELATED CASES
Recorded: June 25, 2020 (1 hr.)
Presented by: Bates Group and Bressler, Amery & Ross, P.C.
With the volatility in the market during the recent months, and the significant growth of securities backed lending by brokerage firms, this presentation addresses best practices in investigating and defending margin cases. Join Bates Group margin expert Glen Garofalo along with Director Andrew Daniel and our co-hosts from Bressler, Amery & Ross for this complimentary CLE Webinar.
Watch the On-Demand Replay of this Program
EMPLOYMENT CLAIMS AND COMMERCIAL DAMAGES – WHAT TO EXPECT IN THE "NEW NORMAL"
Recorded: June 4, 2020 (1 hr.)
Presented by: Bates Group
Join moderators Sheila Murphy (Consultant, Bates Group) and A. Christine Davis (Managing Director of Forensic Accounting and damages expert, Bates Group) along with three accomplished employment lawyers, Maureen Bogue (Founder, Pacific Employment Law), Jeanine Conley Daves (Shareholder, Littler Mendelson P.C.), and Elizabeth Thompson (Counsel, Kilpatrick Townsend & Stockton LLP), as they explore and address current and potential future wrongful termination and other employment claims, including wage & hour claims and damage assessments arising from the pandemic. 1-hour CLE webinar.
Watch the On-Demand Replay of this Program
ADDRESSING SENIOR AND VULNERABLE INVESTOR PROTECTION AND POTENTIAL LITIGATION CLAIMS IN THE COVID-19 WORLD
Recorded: May 14, 2020 (1 hr.)
Presented by: Bates Group
Join nationally recognized senior issues expert witness and Bates Group director Joseph "Joe" Thomas, Ron Long (Head of Aging Client Services, Wells Fargo), along with senior issues expert Amy Bard (Bates), Marin Gibson (SIFMA), and Melissa Acayan (Raymond James) for a conversation about what vulnerable and senior financial investor issues and claims may look like going forward, the effectiveness of current protections, the best practices to recognize and address senior financial exploitation in the current environment, cases and regulatory updates, and resources to assist firms in preventing exploitation.
Watch the On-Demand Replay of this Program
COUNTDOWN TO FORM CRS FOR INVESTMENT ADVISERS
Recorded: April 30, 2020 (1 hr.)
Presented by: Bates Compliance
The countdown is on! Linda Shirkey, Rory O'Connor and Jennifer Sullivan of Bates Compliance provide guidance for IAs on how to tackle Form CRS in this 1-hour webinar.
Watch the On-Demand Replay of this Program
UNDERSTANDING REG BI
Recorded: February 27, 2020 (1 hr.)
Presented by: Bates Compliance and AI Insights
In this one-hour webinar, Bates Compliance Managing Directors David Birnbaum and Linda Shirkey join AI Insights to help you gain an understanding of the SEC's Regulation Best Interest rule, regulator expectations, product rationalization, and Form CRS. Learn how you can prepare for the June 30 compliance date.