Bates News - 08-03-16
Introducing Bates Group's Energy, Oil & Gas Experts
Bates Group's Energy, Oil & Gas professionals have worked with financial services companies and their legal counsel to provide market, product and operational expertise in regulatory investigations involving energy-related issues, as well as in litigation settings.
With a deep knowledge of Energy, Oil & Gas-focused investment vehicles including MLPs, structured products, derivatives, drilling funds and partnerships, hedge funds, venture capital funds, as well as debt and equity instruments, Bates is able to provide consulting and expert testimony for Energy, Oil & Gas disputes involving:
Retail and institutional sales practice (suitability and supervision)
Product due diligence and adequacy of risk disclosures
Trading strategies including failure to hedge, valuation, and market research
Order execution and clearing
Market manipulation, and
Product valuation.
Additionally, we are able to draw on our extensive Energy, Oil & Gas expertise to assist clients on investment banking issues related to energy transactions, analyze large amounts of data and critically assess allegations associated with enforcement action proceedings, as well as consulting with clients on internal compliance procedures and findings.
Energy, Oil & Gas Experts and Consultants
Ronald Filler - New York, NY
Derivatives & Related Trading Strategies, Regulatory Investigations
Ronald Filler is an Expert Witness with over 35 years of proven business, legal and leadership experience in the U.S. and global futures/derivatives/securities industries. Mr. Filler is a recognized legal and regulatory expert and has written and spoken extensively on energy-related issues regarding futures and OTC clearing, exchanges, trading issues, client assets, bankruptcy, position limits, market manipulation/disruptive trading, documentation, registration, trade practices, supervision, net capital, risk management, high frequency trading, and more.
He has dealt with a variety of legal and regulatory issues throughout his career, including enforcement matters involving energy trading firms and energy products and also through providing consulting services to energy firms. He has served as an expert witness and consultant on several major litigation matters relating to futures, OTC derivatives, capital markets, securities, margins, clearing issues, client asset protections, hedge funds, events of defaults, bankruptcy issues, suitability issues, theories of agency liability, and supervisory responsibilities of financial firms.
Mr. Filler is currently a Professor of Law and Director of the Financial Services Law Institute at New York Law School ("NYLS"). He is the co-author of the treatise "Regulation of Financial Derivative Instruments (Swaps, Options and Futures)," published by West Academic (May 2014).
Before joining the NYLS faculty in the spring of 2008, Professor Filler was a Managing Director in the Capital Markets Prime Services Department at Lehman Brothers. He is currently a Member of the Board of Directors (Public Director) of the National Futures Association and its Executive Committee and has served as Chair and Member of the Global Markets Advisory Committee ("GMAC") of the U.S. Commodity Futures Trading Commission. See full bio.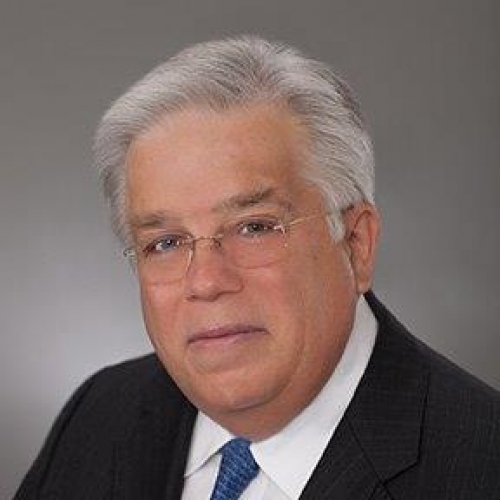 S. Lane Genatowski - Houston, TX
Investment Banking, Equity and Debt Offerings, Due Diligence and Fairness Opinions – MLPs, E&P Companies and Utilities
Lane Genatowski is an Expert Witness specializing in investment banking issues related to publicly traded energy companies and U.S. investor-owned utilities. Mr. Genatowski's involvement with energy companies started at Bank of America Securities, in 2000, when he was the sole financial advisor to the refiner Ultramar Diamond Shamrock in its $10 billion sale to Valero, Inc. Subsequently, Mr. Genatowski joined Wells Fargo Securities and ran its Energy & Utilities Group in Houston and New York City. In this position he personally originated and executed in excess of $20 billion of equity and debt transactions for some of the leading companies in the industry sector, including:
Mid-stream companies: Enterprise Product Partners L.P.; Boardwalk Pipeline Partners, LP; El Paso Pipeline Partners, L.P.; Buckeye Partners, L.P.; Sunoco Logistics Partners, L.P.
Utility participants in the energy sector: CenterPoint Energy (majority-owner of Enable Midstream Partners, LP); National Fuel Gas Company; Questar and Atlanta Gas Light.
E&P companies: Chesapeake Energy and Noble Energy.
Refineries: SUNOCO, Inc.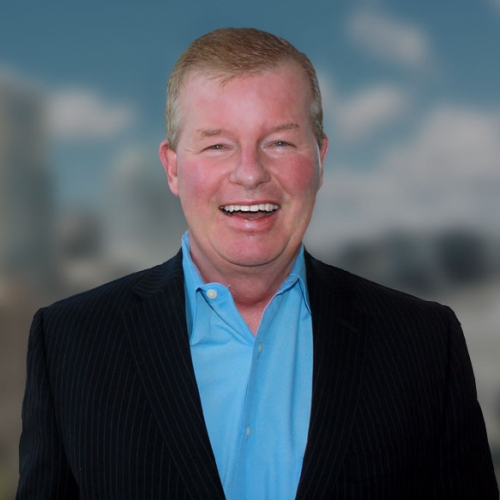 Robert Reidy - Austin, TX
Retail Sales Practice (MLPs, Drilling Contracts), Valuation, Drilling & Pipeline Operations
Bob Reidy is an Expert Witness who has nearly 40 years of financial services industry experience as a Financial Advisor, sales manager, branch manager, complex manager and state manager. Mr. Reidy has front-line experience in the energy sector as a financial planner and consultant for energy executives.
Since beginning his career as a Financial Advisor in Houston, TX, Mr. Reidy has been through oil and gas booms and busts. He has sold limited partnerships in both exploratory and development well projects (both for major firms and for independents), investments in acreage and wells at various risk/reward levels, and has also sold and supervised investments in both equity and debt in energy, including: stocks, bonds, MLPs, managed futures, long/short energy hedge funds, energy mutual funds and oil commodity contracts.
In addition to extensive prospectus review for energy structured notes, Mr. Reidy has led research calls with energy analysts to estimate the risk-adjusted returns of the investment. Such research would form the basis for deciding on the suitability and degree of concentration in energy for a client's portfolio.​ See full bio.
CONTACT US
For more information about Bates Group's Energy, Oil & Gas experts and consultants, please contact Director and Practice Leader Andrew Daniel by phone: (503) 724-8995 or email: adaniel@batesgroup.com. Please also visit our Energy, Oil & Gas service page.