Bates Research | 11-20-20
Tracking FinCEN Moves: Regulator Issues a Flurry of Advisories on Ransomware, Unemployment, Human Trafficking, Rule Amendments and More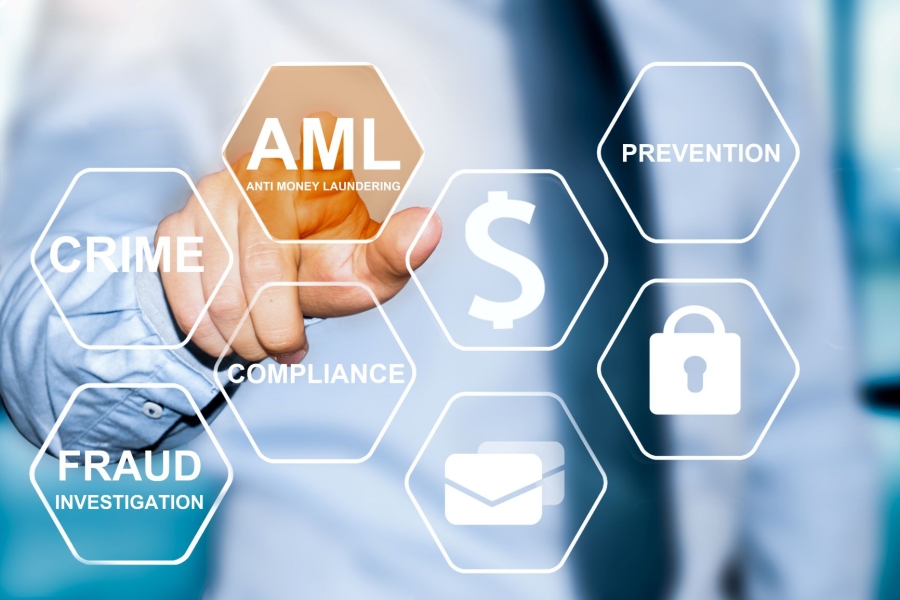 The Financial Crimes Enforcement Network (FinCEN) continues its fast pace, issuing important new advisories, statements and rulemakings. Bates' last two posts (see here and here) highlighted FinCEN's actions on (i) compliance requirements under the customer due diligence rule, (ii) cyber-enabled financial crime, (iii) convertible virtual currency scams, (iv) "politically exposed persons" due diligence requirements, (v) unlawful disclosure of suspicious activity report (SARs) information, and (vi) general information on its approach to BSA/AML enforcement.
Since September, FinCEN has issued advisories on ransomware, unemployment insurance fraud, and the money laundering aspects of human trafficking, an Order targeting certain residential real estate transactions based on geography, and has proposed specific amendments that affect recordkeeping and travel, as well as broad recommendations affecting Bank Secrecy Act (BSA) regulations that make up the current anti-money laundering (AML) framework. Here's a recap.
Ransomware
On October 1, 2020, FinCEN issued an advisory that provided information on the growing threat of ransomware attacks on government entities, corporate entities and financial institutions. Ransomware—malicious software that blocks access to systems or data in order to extort ransom payments from victims—can lead to the loss of critical personal and commercial information and can compromise business functionality. The advisory covered the role of financial intermediaries in payments, financial red flags and other related trends and typologies. FinCEN offered tips on effective reporting and sharing of ransomware and related information.
The U.S. Treasury Department's Office of Terrorism and Financial Intelligence coordinated the issuance of the FinCEN advisory with a second advisory issued by the Office of Foreign Assets Control (OFAC) which highlighted sanctions risks to financial firms that facilitate the processing of ransom payments. FinCEN followed up on these advisories on November 12, 2020, with a virtual conference with financial institutions, technology firms, third-party service providers, and federal government agencies on current efforts to curtail ransomware attacks including detection and reporting, emerging trends and victim recovery.
Unemployment Insurance Fraud
On October 23, 2020, FinCEN issued an advisory on unemployment insurance fraud that the agency observed during the pandemic. Based on SARs, open source reporting and reports from other law enforcement agencies, FinCEN described types of unemployment insurance fraud, such as fictitious employer-employee fraud (involving receiving unemployment insurance payments while the employee is receiving unreported wages), misrepresentation of income fraud (where an applicant claims higher wages than earned), insider fraud (state employees accessing and changing claims or amounts), and identity fraud (where applicants use stolen or fake identification to take over an account). FinCEN then offered a list of red flag indicators "to assist financial institutions in detecting, preventing, and reporting suspicious transactions related to such fraud."
Human Trafficking and Anti-Money Laundering
On October 15, 2020, FinCEN issued an advisory on human trafficking, stating that it "is now one of the most profitable and violent forms of international crime, generating an estimated $150 billion worldwide per year." FinCEN explained that human trafficking occurs "in a broad range of licit and illicit industries in the United States," and that transactions involving proceeds from human trafficking "constitute specified unlawful activities (SUAs) for the crime of money laundering." The issued guidance described four new typologies since FinCEN's prior guidance (the 2014 Advisory,) including (i) the use of front companies, (ii) "exploitative employment practices" (e.g., labor recruiters who mislead or defraud victims,) (iii) the use of "funnel accounts" (to "transfer funds between geographic areas, move proceeds rapidly, and maintain anonymity"), and (iv) the use of alternative payment methods (e.g., pre-paid cards or the use of virtual currency transacted on dark websites.) In the new advisory, FinCEN provides ten red flag financial indicators to help identify and report transactions that may be associated with human trafficking.
Geographic Targeting Order
On November 5, 2020, FinCEN issued a Geographic Targeting Order (GTO) that requires title insurance companies to identify and report information about "persons involved in certain residential real estate transactions." The intention behind these additional reporting requirements under the Bank Secrecy Act is to expose the persons behind the shell companies used in all-cash purchases of residential real estate. FinCEN says that these transactions suggest that the company is "possibly involved in various illicit enterprises," and that the Orders will assist in tracking the funds or other criminal activity. The cash threshold is $300,000 and the Order applies to Boston; Chicago; Dallas-Fort Worth; Honolulu; Las Vegas; Los Angeles; Miami; New York City; San Antonio; San Diego; San Francisco; and Seattle. The Order is effective November 6, 2020 and ends on May 4, 2021. (See additional guidance on GTOs here.
Proposed Amendments to Travel Rules and Recordkeeping
On October 27, 2020, FinCEN and the Federal Reserve Board proposed amendments to recordkeeping and travel rules that would lower the threshold for required recordkeeping on financial institutions from $3,000 to $250 for international transactions. (Under the proposal, thresholds for domestic transactions would remain at $3,000.) In the proposal, the agencies asserted that " mandating the collection, retention and transmission of information for fund transfers and transmittals of funds of at least $250 that originate or terminate outside the United States would likely lead to the preservation of information that would benefit law enforcement and national security investigations." FinCEN also proposed definition amendments to ensure that the rule clearly applies to convertible virtual currencies, as well as transactions involving digital assets with legal tender status. Comments on the proposed rule change are due by November 27, 2020.
Proposed Amendments to the BSA Framework and the AML Regime
On September 16, 2020, FinCEN issued an Advance Notice of Proposed Rulemaking (ANPRM) to solicit comments on a broad set of amendments to the BSA rules that make up the anti-money laundering regulatory framework. The scope of the rules under consideration affect all industries that are currently subject to AML program requirements including depository institutions, money servicers, broker dealers in securities, mutual funds, insurance companies, commodities dealers and others. The proposals are intended to rationalize and align priorities across industries and government to enhance effectiveness of AML programs.
In the ANPRM, FinCEN is seeking comment on AML program elements that would provide "for the reporting of information with a high degree of usefulness to government authorities." While the goal is also "to implement a common understanding between supervisory agencies and financial institutions," FinCEN stated that it "would seek to impose minimal additional obligations on AML programs that already comply under the existing supervisory framework." FinCEN also solicited comments on "proposals to impose an explicit requirement for a risk assessment process and for the Director of FinCEN to issue a list of national AML priorities, to be called FinCEN's Strategic Anti-Money Laundering Priorities, every two years." Comments were due on November 16, 2020. Bates will follow this initiative in detail as the rulemaking progresses.
Conclusion
As we race to the end of the year, with a probable new alignment of priorities under a new administration, the pace of regulatory action has quickened. FinCEN has been very active in communicating through advisories on specific threats while setting the stage for broader changes to the AML framework. These are important actions that can be overlooked amidst the constant political chatter, but they affect AML compliance, procedure and priorities. Bates will continue to keep you apprised.
To discuss this article and/or learn more how Bates can help you navigate BSA/AML issues, please contact:
Edward Longridge, Managing Director and Practice Leader, Bates AML and Financial Crimes at elongridge@batesgroup.com.
Dennis Greenberg, Managing Director, Bates AML and Financial Crimes at dgreenberg@batesgroup.com
For additional information, please follow the links below to Bates Group's Practice Area pages:
Bates AML and Financial Crimes
Artificial Intelligence and AML Optimization
Regulatory and Internal Investigations
Consulting and Expert Testimony
Retail Litigation and Consulting