Bates Research | 04-01-21
FINRA Roundup: New Broker Misconduct Rules, Regulatory Obligations During Market Volatility, Arbitration Updates, and Beware! Phishing Scams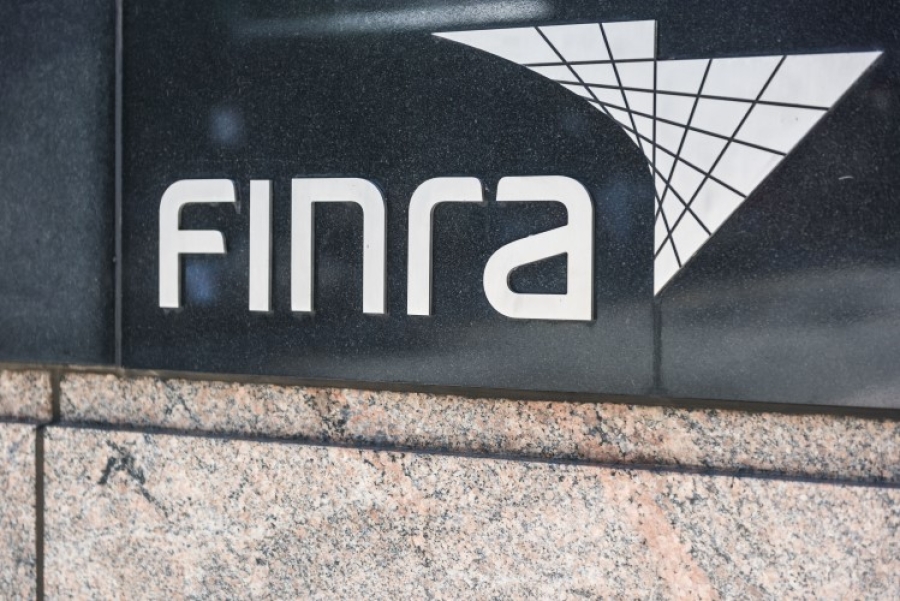 For member firms tracking financial regulatory developments, recent FINRA updates address matters that have long been on the agenda, with some added topical twists. Most significant is the self-regulator's adoption of a set of rules addressing brokers with a significant history of misconduct (see prior Bates coverage). This set of adopted rule amendments is the culmination of a number of notices and significant industry deliberation over several years. In combination, the adopted rules strengthen the tools necessary to confront bad actors and the firms that hire them.
Another highlight is in the form of a notice reminding member firms and their representatives of their regulatory obligations during volatile market conditions. While the FINRA notice is significant generally, given market volatility during the pandemic, the warning to investors of the risk of "rapid and severe losses, particularly when such securities may have been purchased using margin or sold short," clearly refers to concerns raised by recent social media-driven runups in stock prices and trading. The notice focuses on recommendations to firms to (i) ensure proper order handling, (ii) maintain adequate margin and (iii) minimize liquidity risk.
Other updates this month include: the pending end (on July 2, 2021*) of the virus-related postponement of in-person dispute resolution hearings, arbitration code changes on fees and honoraria, and an alert to be wary of the use of a fraudulent domain name—"finra-online.com"—which is currently being used in phishing schemes. Here's a closer look.
More Rules to Reign In Bad Actors
On March 10, 2021, FINRA adopted new rules to protect investors from brokers with a significant history of misconduct. The new rules are the latest in a longstanding effort by FINRA to address the oversight of member firms' supervision of high-risk brokers. The notice cites previous aspects of this FINRA initiative, which resulted in published guidance on tailored and heightened supervision, revisions of sanctions guidelines, higher fees for statutory disqualification applications, and more liberal permissions to consider past misconduct on application waivers, among others.
The rule amendments broaden the authority to discipline associated persons and impose stricter supervision on firms, and they mandate greater disclosure in various proceedings. Specifically, the new rules: (i) allow a hearing officer to impose "conditions or restrictions" on the activities of an associated person and to require heightened supervisory procedures during an appeal to the National Adjudicatory Council; (ii) mandate disclosure when a firm is subject to the Taping Rule ("Tape Recording of Registered Persons") through FINRA's BrokerCheck system; (iii) require firms to adopt heightened supervisory procedures for statutorily disqualified brokers during an eligibility review; and (iv) require firms to submit a written request for a materiality consultation and approval through FINRA's Department of Member Regulation before hiring any person who has "final criminal matters" or two "specified risk events" during the previous five years when they are seeking to become an owner, control person, principal, or registered person of the firm.
The disciplinary rule amendments go into effect April 15, 2021. The disclosure (in BrokerCheck) amendments are effective on May 1, 2021. The eligibility rule changes go into effect on June 1, 2021, and the application and registration changes are effective September 1, 2021.
Market Volatility and FINRA Member Obligations
On March 18, 2021, FINRA issued guidance on member obligations during periods of market stress. The review highlighted a broker's duty of best execution—engaging in "reasonable diligence" to ensure that pricing to "the customer is as favorable as possible under prevailing market conditions." FINRA emphasized that this obligation requires an ongoing "ability to handle customer orders fairly, consistently, and reasonably at all times." FINRA also emphasized the necessity for proper disclosures, compliance with margin requirements when prices are volatile, and for firms to have "strong funding and liquidity management practices during adverse periods."
FINRA suggested a review of these policies and procedures in light of members' obligations on "fair dealing" during periods of high volume and volatility, including on: (i) order handling processes to ensure best execution and to avoid "excessive or unwarranted activation of modified order handling procedures;" (ii) margining procedures to "prevent a firm from becoming overextended from lending in support of customer trades, (e.g. firms should consider "house maintenance margin requirements" with attention to concentrated positions in a single customer account, daily trading volumes and market capitalizations); and (iii) liquidity management processes to maintain continued customer access to the markets. (FINRA recommended reviewing regulatory notices here and here on certain liquidity management best practices under "stressed environments.")
FINRA also underscored that the fair dealing principle should guide a firm's disclosure policy. In times of stress, this would include disclosing the nature of the risk, (i.e. that "extreme price volatility and trading volume of certain stocks has the potential to expose firms and investors to rapid and severe losses, particularly when such securities may have been purchased using margin or sold short"). FINRA cited additional SEC guidance on the use of stop orders which highlighted certain types of disclosures on, for example, delays or access.
Finally, FINRA noted that it will continue to survey and examine compliance with these obligations.
Dispute Resolution Updates
Notable mentions on FINRA dispute resolution matters:
In-Person Hearings: The coronavirus-related administrative policy postponement of in-person arbitration and mediation dispute resolution hearings is scheduled to end on July 2, 2021*. FINRA's Dispute Resolution Services continues to monitor local public health conditions at in-person hearing locations.
Hearing Fees and Honoraria: FINRA amended the Code of Arbitration Procedure for Customer and Industry Disputes ("Codes"), increasing and in some cases creating honoraria for chairing and participating in hearings and pre-hearings. The increase in cost will be offset by "minimal" increases in member surcharge fees, certain filing fees, certain process fees, and hearing session fees. The effective date is April 19, 2021.
FINRA Phishing Alert
On March 4, 2021, FINRA issued a special alert notifying firms of an ongoing email phishing campaign using the domain @finra-online.com, with a subject line: "ATTN: FINRA COMPLIANCE AUDIT." FINRA stated that the email asks the recipient to open a link related to "regulatory non-compliance." FINRA instructs members to notify appropriate members of the firm in the event they receive an email from that fake domain.
Conclusion
Recent FINRA activity demonstrates the continuous set of demands on the organization to maintain progress on ongoing initiatives (addressing broker misconduct); keep up with market events (risks associated with social media-driven trading,) and continue providing services (arbitration and dispute resolution) during unprecedented conditions (the pandemic). Bates will continue to monitor developments.
---
*This article was updated on April 8, 2021, to reflect FINRA's new arbitration and mediation postponement date of July 2, 2021.
For FINRA arbitration and litigation matters, please see:
Litigation Services and Damages Analyses
Search for a Quantitative or Substantive Consultant or Testifying Expert
Virtual Hearing and Mediation Services
Arbitrator Evaluator™ Selection Tool
Please follow the links below to Bates Group's practice pages:
Consulting and Expert Testimony
Retail Litigation and Consulting
Regulatory and Internal Investigations
Bates AML and Financial Crimes