Bates News - 11-09-18
Bates Welcomes Our New Experts and Consultants
Bates is proud to intrduce four new experts and conultants: Jonathan A. Brogaard, Robert B. Spawn, Steven Sutherland, and Steven Valji. Follow the links below to view their full bios, or visit our Expert Search page to view all Bates Experts.
Jonathan A. Brogaard
Financial Markets, Market Structure, and Investments
Jonathan Brogaard, Ph.D. is a Bates Group consultant and expert with extensive expertise in U.S. and international financial markets, with a focus on algorithmic and high frequency trading. His research interests include Market Microstructure, Information, Liquidity, and Market Design. Dr. Brogaard is currently an Associate Professor of Finance at University of Utah - David Eccles School of Business in Salt Lake City, where he teaches courses in Business Finance, Financial Management, and Alternative Investments (Hedge Funds and Private Equity). He frequently publishes in top Finance and Economics journals and is in demand as a speaker and presenter at industry seminars and conferences. Dr. Brogaard earned his J.D. from Northwestern University School of Law, his Ph.D in Finance from the Kellogg School of Management at Northwestern University, and is a Chartered Alternative Investment Analyst (CAIA).
Robert B. Spawn
Recruiting, FA Compensation and Practice Management, Client Suitability and KYC, Branch/Complex/Regional Financial Results and Reporting
Robert Spawn is a Bates Group affiliate expert who uses his 35+ years of financial industry experience to assist clients in matters concerning Employment, Supervision, Suitability, and Branch Management. He has held Retail Wealth Management positions at major financial institutions throughout the United States, including Merrill Lynch, Oppenheimer, UBS, RBC, and JP Morgan. Mr. Spawn has been a FINRA arbitrator since 2010; he is a Certified Trust and Financial Advisor (CTFA) and a Chartered Advisor in Philanthropy (CAP).
Steven Sutherland, CFE, CPA, CFP®
Wealth Management, Investment Advisory, Mutual Funds & IRAs
Steve Sutherland is a Bates Group consultant and expert with 28 years of financial industry experience as a financial advisor, controller, auditor and business owner. As a CPA and CFP® (certified financial planner), Mr. Sutherland has hands-on knowledge of investment advisory, 40 Act funds, IRAs and retirement plans, insurance/annuities, tax and estate planning. Along with his other certifications, Mr. Sutherland recently received his certified fraud examiner (CFE) designation.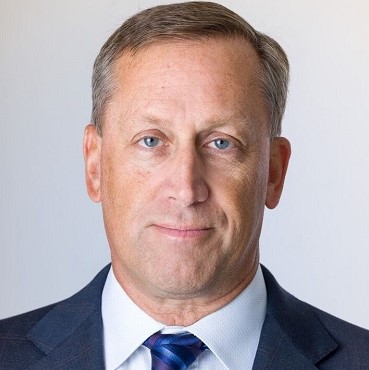 Steven Valji
Options, Futures, Commodities
Steven Valji is a Bates Group affiliate expert with extensive knowledge and experience in derivatives trading and risk. His expertise includes exchange traded derivative markets, options market making and electronic trading, options pricing models, commodities futures trading, portfolio hedging and market structure. Before becoming an expert witness and consultant, Mr. Valji was a trader with Tullett Prebon Americas Corp./Bridgeton Research Group, a cross-asset derivatives group providing industry research as well as futures and options execution. Prior to joining Tullett, Mr. Valji spent more than twenty years as an options market maker and risk manager with Kottke Associates and with Blue Oak Capital, LLC where he was a member of ICE Futures, U.S. As a member of ICE, Mr. Valji played an active role in self-regulatory activities of the exchange as options floor committee chairman and a member of the settlement committee.